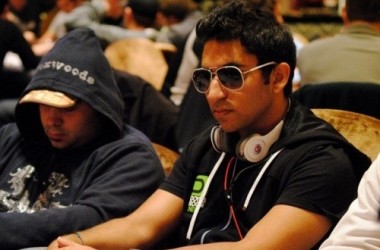 Amit Makhija played Event #16, a $5,000 no-limit hold'em event that started yesterday and by dinner break had one of the biggest chip stacks in the field due in large part to a hero call. He took a break from the tournament to discuss the hand with PokerNews.
Fill us in on how you'd been playing up to this point?
I had been playing on the tight side. I had just won a coin flip and was up to 26,000 to start the hand. I was feeling good. I was playing tight, but every pot I played seemed to be a big pot.
Tell us about the hand.
So the opponent in this hand had not been opening very...