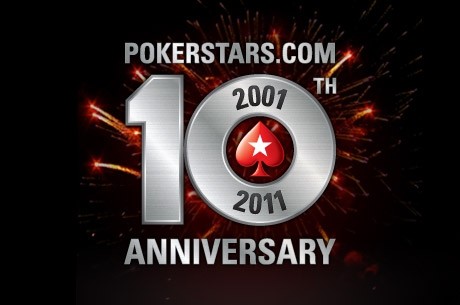 Traditionally, on a 10th anniversary, you give tin or aluminum. In modern society, it's diamonds. We're not sure what sort of tin gift online poker giant PokerStars could use, and we definitely don't have the cash for diamonds. A simple congratulations is going to have to do. With PokerStars' 10th anniversary coming up, we decided to take a look back at the past 10 years in the company's history and bring you our top 10 moments.
10. The Mysterious "Isildur1" Signs with PokerStars; High-Stakes Cash Games Increase
In 2010, all eyes were on PokerStars for the unveiling of the...