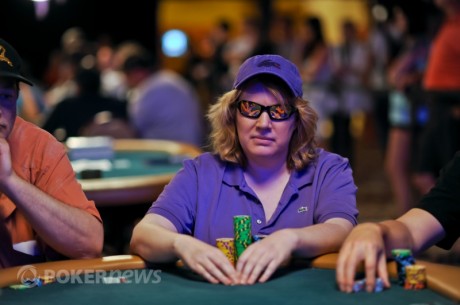 It's been a month and a half since I've had the opportunity to sound off on some of the happenings in the poker world. Luckily, there are plenty of stories floating around to keep me busy. This week, we'll take a look at Kathy Liebert's tweets, Daniel Cates' shiny belt, and Phil Hellmuth's upcoming charity tournament.
Kathy Liebert Takes Tweeting to a Whole New Level
I don't know whether or not Kathy Liebert is on a mission to increase her Klout score, but she is certainly doing a good job at doing just that. For the past couple of weeks, "Poker Kat" has been so busy tweeting, one wonders...