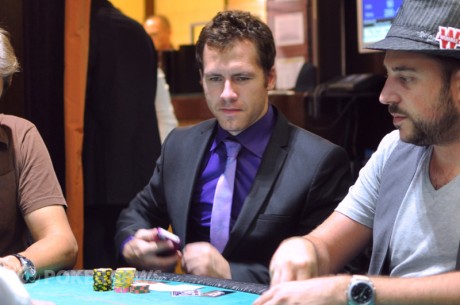 The first annual All-Star Showdown, an eight-player single-elimination heads-up no-limit heads-up tournament, took place on PokerStars from Oct. 27 through Nov. 4 and featured eight of the world's best players. After seven intense matches, Dan "w00ki3z" Cates captured the title and accompanying $550,000 first-place prize.
For those who don't know, here is how the All-Star Showdown was played:
Prior to the first match, tournament seeding was determined by a random draw.
The matches took place at 18:00 CET from Oct. 27 - Nov. 4, with a break in play on Oct. 29 and Nov. 1. The final was held...