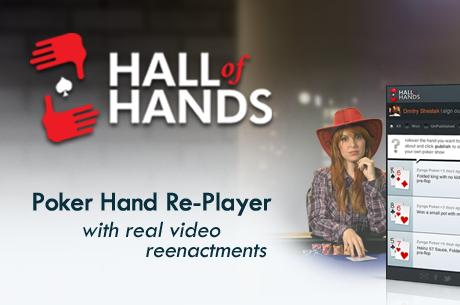 Lithuanian-born superstar ties in with unique poker hand replayer that reenacts online poker action as a TV Show with real life actors, running commentary and more.
January 15 -- Hall of Hands Limited announced today that it has joined forces with living poker legend Tony G to bring its revolutionary hand replayer with video reenactment and its unique brand of viral bragging and swagger to the poker-playing masses.
Hall of Hands has recently turned the world of poker replayers on its head by transforming a player's poker hand into a dramatic and engaging TV show that can be shown to friends...