Top 5 Winter Slot Games to Play Online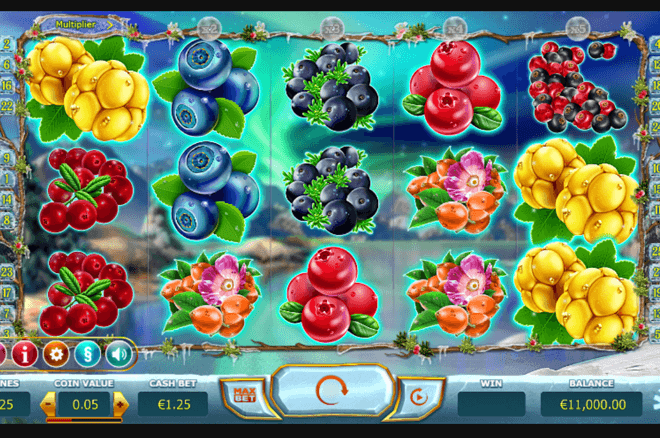 Table Of Contents
Across the winter theme that Bet365 Casino has to offer, these are some of the best winter slot games which you're able to play.
Ranging from different prizes, free bonuses and so much more, through different variations in the slot, including the bets – there is a variance of slots for you to choose from.
Do you could beat and win prizes from these winter slot games? In this article, you'll see the top 5 online winter slots.
Penguin Vacation
As we're drifting towards Christmas, with this slot you can dive into the cold waters and immerse yourself into Penguin Vacation.
Introducing two special features which are available with this slot, there is a bonus game and free spins which are available to be won as you spin through Penguin Vacation.
Across the slot, the symbols are Sliding Penguin, Mama Penguin, and Papa Penguin – these are the high-paying symbols within Penguin Vacation which features up to 33 free spins!
Penguin Vacation has a maximum win at 10,000 your bet, and the other additional bonus features. To trigger the Fishing Bonus game, you have to land 3 scatters on the reel. Depending on the catch from your fishing rod, you can gain up to 33 free spins which are up to 15 multipliers.
Kingdoms Rise: Reign of Ice
As you enter the kingdom, through the reign of ice, there are 3 progressive jackpots that you're able to win, in addition to the Epic jackpot which has no upper limit.
For each of the characters which are included, there is also a free spin that can be triggered by your collected tokens in the shop – this can lead you to a maximum win of 1,500 times your bet.
Among the pay lines, you need to be able to land 3 to 5 matching symbols on a play line to win, this is where you'll find some medium-value weapon symbols on the reels.
The pay table for this slot, Kingdoms Rise: Reign of Rise, this is where it consists of:
Ice Barbarian - Pays 12x for 5 on a payline
Ice Valkyrie - Pays 10x for 5 on a payline
Axe - Pays 5x for 5 on a payline
Daggers - Pays 4x for 5 on a payline
Spiked club - Pays 4x for 5 on a payline
Different color gemstones - Pay either 3x or 2x for 5 on a payline
Absolutely Mammoth
With an occasional layer payout and adding unpredictability to the game through the stampede wilds. Through the absolutely mammoth slot on Bet365 Casino, the multiplier wild action in the bonus round can be used also.
In the decent symbol values and 1,024-win ways, you can win to the tune of 10,000 times your stake. As well as this bonus, you can also gain up to 16 wilds at random times and have a bonus round with multiple wilds up to 5 times.
Of the features which are placed in the slot, one is the Mammoth Stampede feature. This is a feature that will trigger at random times in the game, and the animals will trail across the reels.
Additionally, there is the free bonus round which is triggered when you land 3, 4, or 5 volcano scatters which are placed on the reels.
Winter Berries
Continuing through the winter theme, and the different berries which you can find within this slot, Winter Berries, has many bonuses which you're able to take advantage of.
One of the bonuses gains you the ability to get free re-respins. When you hit three or more on a payline as long as you hit more of the same symbol at any position.
Additionally, you need to fill consecutive columns from left to multiply your winnings. The multiplier is equal to the number of columns filled.
Across the 25 pay lines, there are many different variations that you're able to play across the slot. When you're playing across the slot, there is a chance of winning up to 2500 times your bet.
Through the different berries which are up for the slot, there are many ranges of you're able to win depending on the berry which appears.
Tundra Wolf
Featuring two game modes within this Tundra Wolf slot, for each game there is different hold and win respins features in addition to free spins bonus games.
Across the slot, the two games are Fire Blaze Classics and Fire Blaze Golden.
For Fire Blaze Classics, with 6 or more Moon Symbols this will trigger the feature of Hold & Respin. The feature will reveal random cash values. With the Star symbols, you can gain awards from the levels of Grand, Major, Minor or Mini Jackpots. These are what prizes for this game mode you can potentially gain:
Grand - 2,000x the total stake.
Major - 500x the total stake.
Minor - 100x the total stake.
Mini - 20x the total stake.
Whereas for Fire Blaze Golden, the Hold & Respin feature with 6 or more Bell symbols activates this feature and can be triggered into Coins.
With the Bell Symbols, can be transformed into coins and reveal random cash prizes. Once you fill the entire grid you can gain the Grand Jackpot prize, these are the prizes you can potentially gain:
Grand - 1,000x the total stake.
Major - 100x the total stake.
Minor - 200x the total stake.
Mini - 12x the total stake.
Bet365 Casino Winter Slots FAQs
Why play winter-themed slots?

As we're getting into the Christmas and wintery periods, why not play the games and slots which reflect this? This is where the range of Bet365 Casino slots comes into play. Play these slots and see which prizes you're able to win.
Can you play winter-themed slots for free?

Although you can't play these slots for free, there are chances to win free respins and additional bonuses you can gain!
Where can you play winter-themed slots?

For a range of winter-themed slots, you can play these games across Bet365 Casino – ensuring that you're able to indulge yourself in the range of slots!
The promotion presented on this page was available at the time of writing. With some Casino promotions changing on daily basis, we suggest you to check on the site if it still available. Also, please do not forget to read the terms and conditions in full before you accept a bonus.