The Best Live Casino Games Online for Free Today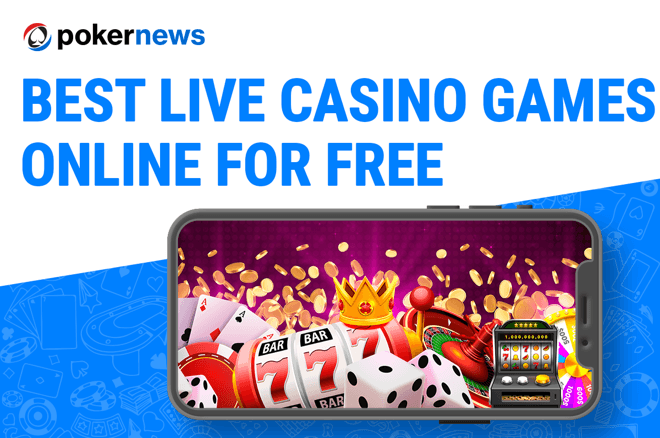 In the last few years, there has been a big push by online casinos to begin launching live casino free-play games to bring more customers in through their virtual doors.
The move has been incredibly popular as players look for more interaction when playing live casino games online, whether that be from chatting with other players or interacting with the dealer themselves.
We're going to cover some of the best live casino games we feel offer excellent gaming experiences. The games in our list will be available as free online games, but may also be available as real-money games too.
So without further delay, here are the best live casino games online for free:
Play free Texas Hold'em at Cash Live Casino
One of the most popular games at any casino online or offline is Texas Hold'em, and at Cash Live they stream live games where players can join and play selected games for real-money prizes. The way the site works is by holding regular tournaments where players compete to climb rankings on the site leaderboard. Those who end up at the top at the end of each month then win real money prizes.
To ensure games don't drag on for too long, the Cash Live live casino free-play game follows an all-in or fold format. With everyone putting in an ante, you could hold off from playing a few hands to last longer in the game, but you won't last the entire game as your pot slowly gets chipped away.
So, it's important when you think you have a good hand to go all in, but there is always a chance someone could have a better hand.
One reason this live casino online free game is so popular is because it's accessible on various platforms including Android and iOS devices, allowing players to play from anywhere as long as they have a good internet signal.
The only downside is that Cash Live only offers free poker and doesn't have any other live casino games, and the poker games it does offer are not on all the time and are instead scheduled throughout the week on set days and times.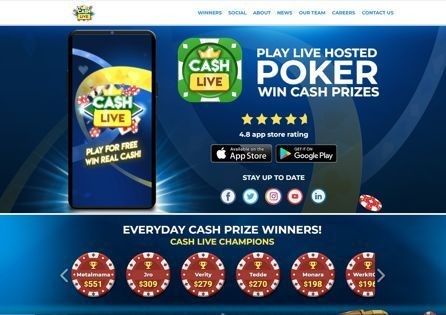 Source: PokerNews
Live Blackjack and Roulette at 888Casino
Whilst they may not be truly live casino free-play games when you sign up for a new account with 888Casino you get an £88 bonus with no deposit necessary. This allows you to have a try at their live casino games, including both Blackjack and Roulette, with plenty of different variations available.
The fact you don't even need to deposit funds into your account gives you a short period of time when the games are essentially free to play and takes away the risk of playing with real money. The best part though, is that you can actually win real money from these bonus funds as well. However, bonus funds have a 50x wagering requirement attached to them.
Besides Blackjack and Roulette, there are plenty of other live casino games available too, including live host game shows such as Crazy Time and table games such as 888 Poker and Teen Patti.
Sky Casino With Live Casino Demos
If you're looking for a live casino online free play experience, then Sky Casino is an excellent place to head to. Not only do they offer a generous welcome bonus, giving you £60 in bonus funds when you deposit £10, but it also offers demos of many of its games, including live casino titles.
Demo play may not offer you the same benefits as Cash Live where you can win real money funds, but it does offer its own benefits. First, demo play removes the risk of playing with real money and therefore allows you to play with no pressure. Demo games are also great for beginners as they give you a chance to learn how to play certain games and how the rules work.
Among the many available games to play at Sky Casino, you'll find new variations of old classics such as Live Football Roulette and Soirée Blackjack, as well as several live host game shows.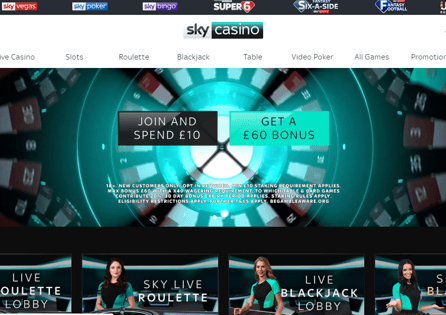 Why play free live casino over real-money games?
By playing live casino games online for free, you get plenty of chances to practice playing games and learn their rules risking none of your money.
This not only takes some of the pressure off that comes with playing for real money, but it also offers a great social experience with much friendlier players who generate a great atmosphere.
And to top it all off, you can play from anywhere.