Free Online Scratch Cards: Where to Play Scratch-offs in Your Browser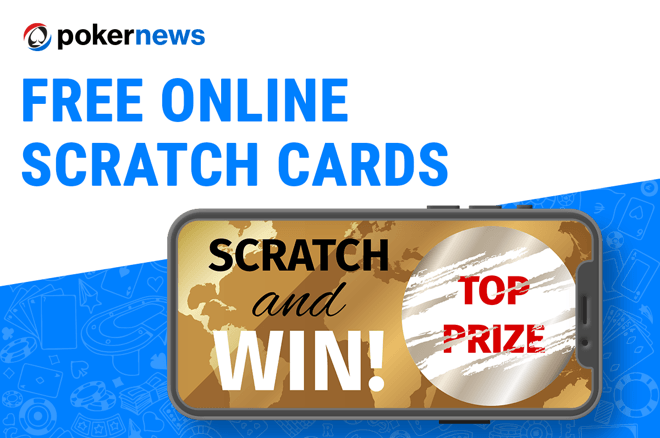 It's time to get scratching for some free, instant-win prizes!
Online scratch-offs deliver the same hidden prize thrills as their cardboard counterparts, only scratch-off games online can also utilise features like special symbols, animations, and more!
What you'll find on this page is an explanation of how scratch-off online games work, where you can play the best online scratch-offs, and where to find online scratch cards to win real money with no purchases USA.
What are Scratch Cards?
Scratch cards are instant-win games that require you to pay a set price to then reveal hidden symbols – traditionally behind scratch-off foil – which may or may not lead to a prize. You usually need to unveil a combination of three or more of the same symbol, but variations include ones that match values, or you may just need to find a particular number.
With online scratch-offs, the scratch card rules still apply: you buy one card, reveal the hidden symbols, and then find out if you've won and what you've won. However, bonus features can come into play when you buy scratch-off tickets online. Some have special symbols that unlock jackpots or even free scratch cards.
The main difference between physical scratch cards and online scratch-offs is that, if you win big with a real-money scratch card, you have to send the ticket away and wait for the prize to be verified. When you play scratch online games for free, even if you win a multi-million jackpot, you'll get it instantly to your virtual balance.
Where to play scratch-off games online

Easily, the standout place to play free online scratch-offs is LuckyLand Slots. Don't let the name fool you: LuckyLand Slots has a diverse selection of games beyond free slots, including the chance to play free online scratch cards and win real money no deposit USA, which we detail in our real cash prizes at free social casinos guide.
If you want to play a bunch of different scratch-off games online, the LuckyLand Slots app is the place to go. If you scroll to the final game page, and then back a few, you'll be able to see all the online scratch-offs and other instant-win classics.
Now, onto the online scratch-offs that you can play. Here's a list of all of the scratch cards on the platform, as well as more details about the very best ones further down:
Each of the above online scratch-offs offers players the box-scratching, high-win potential thrills that have made scratch cards so popular. Of the scratch online games below, we rate these as the very best.
3. All-American Cookout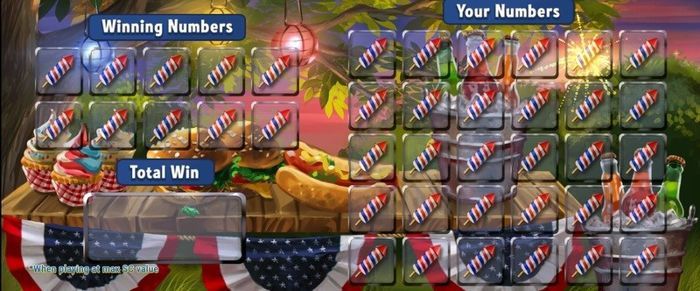 Taking place at an Independence Day BBQ, a classic US feast is laid out for your setting. All American Cookout gives you ten winning numbers to find among your set of 30 positions on the scratch cards. If you match any of the winning numbers to your numbers, you get a win.
If you find a firework, you get an instant win on top of the number of wins, and American Flags double your win. With odds of 1 in 2.86 and a jackpot of 25,000, these scratch-off tickets online aren't to be missed.
2. Cheeky Tiki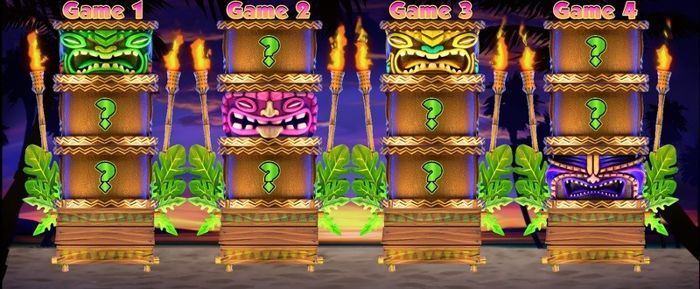 With four pillars and three Tiki heads on each, all you need to do is spin them for the win. Cheeky Tiki ranks among the best free online scratch-offs for its novel design and fun, interactive gameplay. While the premise is the same – revealing hidden symbols – turning the Tiki heads to discover wins adds a novel twist to the fun.
To win, you need to reveal two of the same Tiki heads on the same game. If all three come in as the same Tiki head, you'll double the prize return. So, Cheeky Tiki offers four chances to win prizes, odds of 1 in 2.86, and a top prize of 25,000!
Play today, our LuckyLand Slots review awarded a 9.0 rating, so the platform is held in high regard.
1. The Dragon Key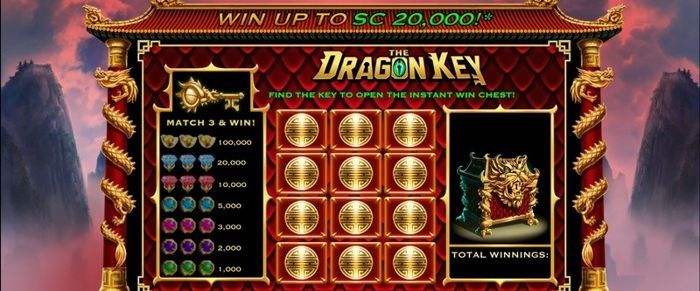 As with the other types of free online games, there are many scratch-off tickets online for you to try, with a few variations on what you need for an instant win. Still, The Dragon Key is the most captivating.
The Dragon Key scratch-off gives you 12 scratch places to pursue two different games. First, you have the three-match Jewels and Yuanbao. You can find multiple three-symbol combos on the ticket, and all that you need to do is match three of the same anywhere to get a win.
Then, there's the titular Dragon Key. You only need to find one Dragon Key, and when you do in these scratch-off tickets online, you'll trigger the Dragon Chest instant win prize. The Dragon Key scratch cards each have odds of 1 to 3.2 and a top prize of 20,000.