Play Big Bucks Bandits Slot for Free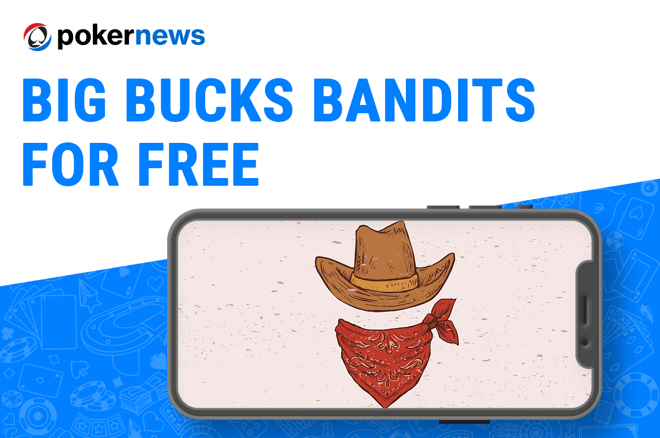 Hot off the reels of Relax Gaming comes Big Bucks Bandits, a slot game based on chasing down adventure in the Wild West. Running with the Megaways system, Big Bucks Bandits includes some interesting ideas over a 4x6 layout.
So is this slot game worth taking an adventure out into the prairie for, or should it be left in the pen?
Big Bucks Bandits Review
The old west is one of the more common themes used in slot games, and for good reason. Involving intrigue and thrills, the setting is perfect for the ideas that modern slots aim to reflect. Big Bucks Bandits understands this relationship better than most, combining classic and imaginative play and bonus systems into a remarkable and cohesive whole.
The sounds of the old west are a standout here, but the most impressive part has to be the graphics. With highly detailed visuals for the background, the reels, and the bonus games, Big Bucks Bandits goes above and beyond much of the competition. From duelling cowboys to fair southern belles, you'll be hard-pressed to find a better-looking game set in the old west.
Just as importantly, the game has been designed to work equally well over both computer and mobile devices. Whether on a smartphone or a laptop, everything scales correctly, and we experienced no issues under our testing procedures. Big Bucks Bandits only comes with a small data cost too, so it's likely to run well if out and about in places with limited connection speeds.
To check out more games at this level of quality, be sure to head to coverage of other free online games.
Big Bucks Bandits Paylines
Big Bucks Bandits plays with the Megaways system which is popular with many Relax Gaming titles. Playing over 1920 paylines, there are a huge number of potential ways to match symbols here, just note that these are static and can't be modified at all by the player. Wins on this system are awarded left to right on the reels.
Big Bucks Bandits RTP
Big Bucks Bandits has two different return-to-player percentages depending on the game type. Regular play operates with a 96.1% RTP, which increases to 97.45% when the buy feature is activated.
These numbers can be subject to change based on updates to the game, so be sure to check the settings and information part of the game for the most recent percentages.
Big Bucks Bandits Bonuses
The wild symbol in Big Bucks Bandits appears as a golden sheriff star, which can substitute for any symbol except the scatter and appear on the top reel only. The scatter takes the form of a golden bag of cash, marked with a not particularly stealthy giant dollar sign.
With this feature, any symbols that take part in a winning combination are removed from the board and are replaced by new symbols dropping in from above. This process can repeat until no more matches occur.
With the buy feature, the player can opt to spend 1,200 credits to activate the Bonus Respins Bank Heist feature. This will guarantee six scatters land on the reels and grant access to this bonus game with a 20-credit stake.
Players gain access to this bonus game when six or more scatter appear in a single spin. In this game, three respins are awarded, and all scatter symbols are locked in place. Any additional symbols that land will be locked in place for the duration of the bonus games, also resetting the respin count back to three.
Each scatter that is collected in this game can reveal one of four different prize types. From least to most valuable, these include bronze, silver, gold, and platinum. These are revealed and tallied once the bonus game has been completed, after which the player can collect or move on to the next step.
Wild symbols cannot appear in this bonus game.
Double Cross Gamble Feature
The Double Cross Gamble Feature activates after the Bonus Respins Bank Heist game has been completed. In this game, the masked bandit attempts to steal the player's loot, and the player can gamble their prize to shoot him down and multiply their winnings.
Starting with a 1x multiplier, players in this feature will raise or lower their multiplier depending on the luck of the draw. Losing a gamble will reduce the multiplier, which will end the game and void all Bonus Respins Bank Heist money claimed if the multiplier hits 0x.
Otherwise, players can slowly increase the multiplier up to 5x, with 1 in 2 odds slowly improving as the player edges closer to the maximum. If the player does sit the maximum, the gamble feature will end. The maximum jackpot prize of 10,000x can be claimed within this game.
With all that in mind, players are ready to jump into Big Bucks Bandits. To find a place to play for free, readers can also check out Chumba Casino review.