Online Poker Spotlight: Michael Tureniec
Ryan Nelson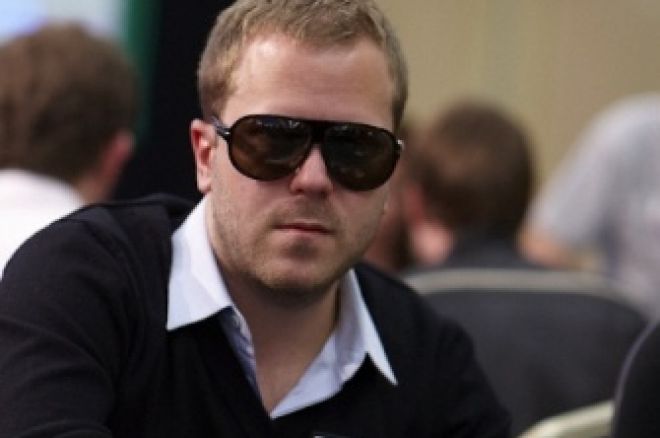 Michael Tureniec is a Full Tilt pro born and raised in Sweden who has taken the poker world by storm amassing over $1.2 million in career tournament earnings. We caught up with Michael to discuss his chip lead in the Partouche Poker Tour, what he eats for breakfast and the beauty of Swedish women.
Mr. Tureniec, how's it going sir? I know you have been a busy man playing a bunch of live tournaments these past couple of months. Tells us how it's been going.
It's going well thanks! In late August, I went to Cannes and played in the Partouche Poker Tour. We played down to the final table where I'm the chipleader as of now. I'm playing the final table on November 21st. Ninth prize is slightly over €100,000 and €1 million for first. After Cannes I went to Nottingham for the English Poker Open, a $5,000 tournament that we played over three days. I managed to come in second and cashed for £120,000. A week later or so, it was time for WSOPE. I played the main event but busted during Day 2.
You also just got signed by Full Tilt earlier this year. Tell us more about that. We assume they are pleased with your results.
I signed a deal in late January with Full Tilt. My agent at Poker Icons worked out a nice deal for me. Full Tilt is very happy and it feels good to put up some nice results for your sponsor. After WSOPE, it was time for EPT London. I had a very nice run last year in London where I placed runner up, so I was very excited to play the tournament even though I knew it had a very tough field. I didn't find a lot of opportunities to get hold of the others players' chips so I made it till Day 2 pretty short stacked. I got it all-in early on Day 2 and went out. I also played the high-rollers event where I placed 17th out of 75. Unfortunately, only eight players cashed.
Do you prefer the live atmosphere or playing online at Full Tilt? Basically, do you consider yourself more of a live or online player?
I definitely play more online poker than live, but I prefer playing live.
What limits and games do you usually play online at Full Tilt?
I mostly play tournaments like the 100 rebuy and the 150 freezeouts.
How do you adjust from online poker to live poker. What are the key ingredients in being successful in live poker?
The key ingredient is to adjust to the players at table. The average live players aren't not going to three-bet all-in as light as the average online player. People tend to play a bit more cautious since there is so much more money at stake (usually) in live tournaments compared to online tournaments, which often is exploitable.
Do you have any pregame rituals before the tournaments?
From time to time I have. I like certain breakfasts. I wear a sweater I've been running good while wearing.
What's the breakfast that you usually have then?
Usually a cereal and a sandwich; no specific kinds though.
If you are not playing poker, what do you enjoy doing in your free time?
I am usually traveling with friends, movies, partying, and watching football.
Liverpool or Manchester United?
Actually, Chelsea and AIK, who's heading for first in the highest Swedish division.
A Chelsea fan, that's a first lol. What is your favorite alcoholic drink?
(laughs) Mojito!
Best movie you have seen this past year?
I really liked "Inglorious Basterds!"
What is your favorite vacation spot or your dream spot?
I have been to Sydney a few times, which I really like, and while there I wouldn't mind a day at Bondi beach.
What television show best describes your poker game?
I'll go with "Entourage."
Is it true that Sweden has the most beautiful women in the world?
Without a doubt! Most beautiful women in the world!
If you weren't playing poker, what profession would be your calling?
I would probably work with economy in some way.
Well, Michael, we appreciate you taking the time with us, best of luck in your upcoming Partouche Poker Tour Final table.
Follow us on Twitter for up-to-the-minute news, and also become our fan on Facebook.