World's Largest Poker Site Releases New Video Series "Inside PokerStars"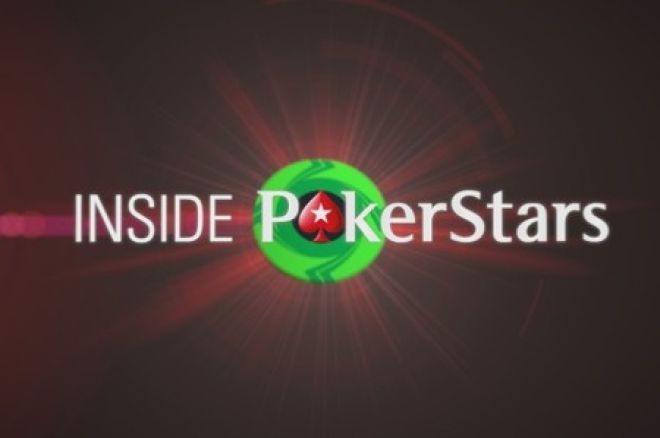 Back in August, PokerStars released a video featuring an exclusive behind the scenes look at their Isle of Man headquarters. The video proved a tremendous success, and PokerStars was inspired to follow it up with a new video series titled Inside PokerStars, which recently released its first two episodes.
"A couple of months ago we released a video that took an exclusive behind the scenes look at the PokerStars HQ here on the Isle of Man," said Eric Hollreiser, head of Corporate Communications for PokerStars. "We thought people might be interested, but we didn't realize how many. The video, which has been watched more than 75,000 times on YouTube alone, and provoked very positive feedback from PokerStars fans, who said they appreciated putting names to faces and giving them visibility into how we operate. Fans also said they want our employees to go in-depth on a number of the issues raised in the video."
As such, Hollreisier brought European Poker Tour presenter James Hartigan to the Isle of Man to ask some tough questions of the PokerStars staff. In the first video, Hollreisier gives Hartigan a brief overview of the company, and in the second Hartigan sits down with Head of Treasury Donna Crellin, who answers all kinds of questions regarding player funds.
"I hope you enjoy them and that they continue to shed light on not just who we are, but how we operate," Hollreisier explained in the PokerStars Blog. "I also hope that this is the beginning of an ongoing dialogue that provides a visual complement to our stellar customer support staff who comprise more than 25% of our 1,700 full time staff around the world. They answer more than 12,000 emails every day."
Check out the first two episodes of Inside PokerStars below:
New episodes of Inside PokerStars will be released over the next couple of months. All episodes will then be stored permanently on the Inside PokerStars homepage. Have a question you want to ask on Inside PokerStars? If so, shoot an email to [email protected]
Get all the latest PokerNews updates on your social media outlets. Follow us on Twitter and find us on both Facebook and Google+!
Executive Editor US, PokerNews Podcast co-host & 2013 WSOP Bracelet Winner.