Her chips ain't small potatoes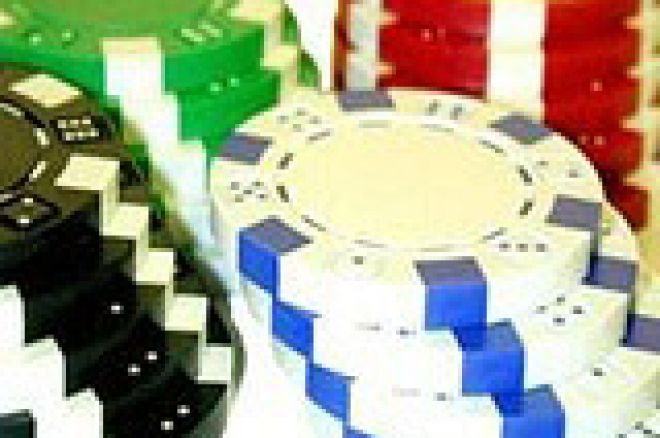 With Diwali just a few days away, when gambling is the order of the day, JAMES BONE checks out America's female gamblers who cheque out their male counterparts with ease
AFTER a bad day at work, Jennifer Harman sometimes comes home and announces blithely to her husband: "Well, I lost the house today."
Fortunately her spouse, a hairdresser, shrugs off her losses because he knows she will almost certainly make the money back.
Ms Harman, who is 5 feet 2 inches with dark brown eyes and blonde hair, has been described as the best woman poker player on earth: one of a growing number of women demanding a seat at the table to play with the big boys.
"Being a woman has its advantages because a lot of men still do not think you can play and you can take a lot of money from them," she says.
While her biggest single-day loss was $2,70,000 (£1,61,000), her greatest win was $320,000. She says that a good player can make $2 million a year.
She and other women poker aces, such as Annie Duke and Kathy Liebert, have become media darlings and heroines to the increasing number of amateur women players in the USA since the game emerged from the smoky back room on to the nation's television screens.
Steve Lipscomb, the creator of the televised World Poker Tour, estimates that 25 to 30 per cent of his audience of three to five million Americans are women.
"Women are, I believe, unquestionably better than men, hands down," he says. "With this Y chromosome, we are stuck in this thing where we have to make really stupid moves even when we know they are wrong.
"Also, men always undervalue women's ability. The other reason is that when you put a woman near a man they really cannot think about anything, much less poker."
The popularity of televised tournaments has encouraged ever more women to venture into the poker rooms at leading casinos, once bastions of cigar-chomping males.
"A year ago, there were a minimal number of female players in the poker room," Kathy Raymond, the manager of the poker room at Foxwoods in Connecticut, says. "I think it was a combination of intimidation and not knowing what it's about. Typically, the husband comes in and plays poker and the wife goes and plays slots. Now there are very few tables where there is not one woman, no matter what the stakes."
It is not uncommon for women to organise their own poker nights, just as men do. The explosion of poker websites means that women too shy to play face-to-face can now hone their skills on the Internet first.
Wendeen Eolis, a legal consultant, grandmother and a once an aide of Rudolph Giuliani, the former Mayor of New York, who was the first woman to win a significant amount of money in the World Series of Poker, says that women are becoming more confident at the baize.
"More women are in competitive workplaces where men have traditionally prevailed and now women have discovered what they can do," she says. Her poker-playing motto is: discipline, desire, determination.
Ms Harman once wanted to be a doctor, but, after a spell waitressing in poker rooms in Reno, Nevada, she decided to play full-time.
"A lot of men lack the intuitive part of poker, where you just know somebody does not have a hand or someone does have a hand," she says. "As a woman, we were never taught to shut down any emotions in our lives."
Her rival Ms Duke, a mother of four, began her poker career after abandoning a PhD in cognitive psychology and moving to Montana.
"I was living in a little town with 1,500 people where the highest job was that of a cashier and I thought, 'Oh my God!'," she recalls. "But there were poker rooms. I called my brother and asked him to teach me."
She says men at the table have told her that it does not matter if she loses because she can always make the money back as a prostitute. Some have even offered her cash for sex themselves.
She has noticed that the response of other women has also changed. "It used to be that women would say: 'Can't you get into Gamblers Anonymous?'" she says. "Now that poker is more popular, women think it's so awesome. The reaction I get is that they just think it's so cool for women to be sitting with the big boys taking their money."