Poker room crowds grow with pots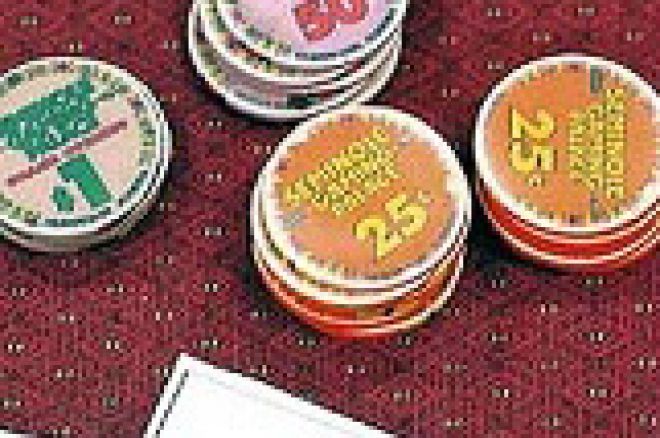 It took years for Florida's pari-mutuel facilities to convince the Legislature to loosen the rules restricting card rooms at dog tracks, horse tracks and jai alai frontons across the state.
But it only took one night to convince Mike Cernobyl it was working.
Cernobyl, director of poker operations for the Palm Beach Kennel Club, noticed only six customers betting on greyhound racing one night in August after the Legislature's changes took effect. Then he realized how many customers were packed into the card room he manages.
"There were about 100 people in there at the time," Cernobyl said. "And they loved the new rules. They know now they have a better chance of winning. No one's going to get rich, but it's more entertaining, and it's another form of entertainment we can offer them besides racing."
Under the old rules that had governed Florida's card rooms since 1997, the Palm Beach Kennel Club had been drawing about 100 customers a day, Cernobyl said. Since the Legislature rewrote those rules this spring, he said about 500 people a day are walking through the front doors — and the rising popularity of poker has increased average game pots from $6 to about $30.
Lawmakers essentially allowed poker to be played more often at more facilities, and for more money, eliminating a rule limiting pots to $10. Proponents said the move didn't expand gambling since poker was already allowed, and parimutuel advocates have described it as the best way to support the industry considering the continual defeat of electronic gaming initiatives.
Jacksonville's three greyhound tracks — Orange Park Kennel Club, Jacksonville Kennel Club and The Best Bet (formerly St. Johns Greyhound Park) in Bayard — do not offer poker. Howard Korman, president of the three tracks, declined to comment on any plans to add the game under the new rules.
But track lobbyist John Thrasher, a friend of Korman's and a former House speaker from Orange Park, said tracks throughout the state may have to add or expand poker if electronic gaming continues to be shut out of the facilities.
"This isn't anywhere near electronic gaming, but it would certainly help overall," Thrasher said. "It's a new product to offer, just like what the Lottery does, but obviously you don't know until you get one going. There's a capital cost, so it's a business decision."
Gambling opponents have fought fiercely, arguing that the industry should not be expanded in any form. Florida voters have largely agreed, defeating casino initiatives in 1978, 1986 and 1994.
Attendance and winnings also have increased at the closest dog track to Jacksonville that offers poker. Executives at the Daytona Beach Kennel Club said average attendance has grown from about 100 to 140 people per performance, and the average pot has climbed to $40 or $50.
"There's a lot more happy faces," said general manager Harry Olsen. "Before we always got people who would grumble, you know, 'It's hardly worth coming in here.' I think he [Korman] will add it [poker]. It's another revenue stream for a dying industry."
Some tracks are already deep into their expansion plans. The Derby Lane greyhound track in St. Petersburg, for example, plans to double the size of its card room in December. Spokeswoman Vera Filipelli said the popularity of poker at the track had been waning for years.
"People just weren't interested in $10 pots," she said. "A lot of them said it was like playing bingo, just not much of a challenge. Now they can play poker the way it was meant to be played."
But the industry is already looking beyond the new poker rules. Lawyers have filed paperwork with the state to send South Florida voters a November 2004 referendum on adding slot machines to pari-mutuel facilities. The state Supreme Court will hear the issue Dec. 2.
Floridians For a Level Playing Field, a group supported by South Florida dog tracks, is pushing the issue to reverse a March 2002 Supreme Court ruling that denied a statewide referendum on a constitutional amendment. By narrowing the focus to Miami-Dade and Broward counties, the tracks hope justices will relent and reconsider their decision that the amendment referendum would have been too broad.
Daniel Adkins,vice president of the Hollywood Greyhound Track and chairman of the pro-referendum group, said allowing slot machines in South Florida would bring the state $2 billion in tax revenue a year.