Poker run buys school a basketball court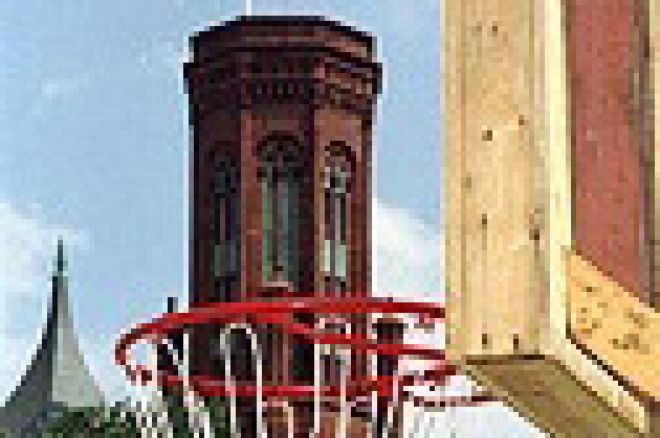 A generous group of bikers, most of them public servants, raised nearly $1,000 for a handicapped school's athletic program Sunday.
"The Enforcers" is a national motorcycle club with a difference. Their patch, a stylized medieval knight holding a sword, reflects their membership: mostly current and former law enforcement officers.
"We're all about guys who wear badges and like cycles," said Tom "Skully Dog" Von Voigt, president of the club's local Chapter 6. "We're a law-enforcement, family-oriented motorcycle club, and we do whatever we can for the community."
That would include holding a poker run to build a basketball court for the Charlotte Harbor School, 22450 Hancock Ave.
"We were looking for a charity to adopt, and one of our members came up with the idea of a school," Von Voigt explained. The school, which educates handicapped and disabled students, bills itself as "A magical place where miracles can and do happen."
After touring the school with Principal Ron Carmany, seeing the facilities and meeting some students, "I needed a hand towel to wipe my eyes when I left," said Von Voigt, who works for the <a href=""http://www.ccso.org/"">Charlotte County Sheriff's</a> Office.
A total of 62 bikes took part in Sunday's run, and a dozen entered the show, including some Enforcers from Naples and Fort Myers. The game was five card stud, with stops at the Veterans of Foreign Wars lodge in North Port, the Lady Luck Saloon and Banditos in Englewood, Steve's Coffee Shop in Charlotte Harbor and the last card at the Oasis Grill, which hosted the event.
Bands "Zoetic" and "Blind Pedestrian" (which Von Voigt said actually features two legally blind performers) volunteered to play for the event.
The $100 prize for best hand went to Dennis Olsen of North Fort Myers with a full house. The worst hand winner wasn't present to collect the $25 prize. First place for best custom bike went to Jack Dermon; for best Sportster, Nancy Fuller; best import, Gary Stretch, for a Yamaha Roadster; best Harley-Davidson, Jack Wells, for his '02 Dyna; and people's choice, Gary Shaw, for a 1977 Honda chopper with 6-foot pipes.
"It's been a fantastic day, unbelievable," Van Voigt said, after all the bikes had returned. "We raised $850 for the school. We're more than halfway there. All we have to do is one more venue and we'll have the funds."