NBC Sports Presents World Poker Tour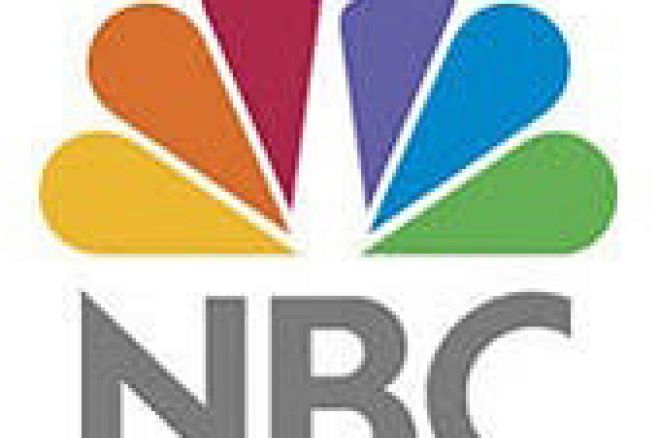 LOS ANGELES — (Press Release) — NBC is teaming up with World Poker Tour and Travel Channel to bring the smash hit cable series to network television on Super Bowl Sunday, February 1, 2004, from 4-6 p.m. (ET). On a day when television viewing is 15 to 20 percent higher than typical Sunday afternoons and when many people are flipping channels, looking for an alternative to pre-game Super Bowl programming, NBC will broadcast a new event: The Travel Channel World Poker Tour Battle Of Champions, where the ultimate poker champion will be crowned.
"With the World Poker Tour becoming one of the fastest growing and most talked about new properties on television, we are looking to create a showcase event," said Jon Miller, Sr. VP, Programming, NBC Sports. "Super Bowl Sunday is the perfect day to present the World Poker Tour to a network audience for the first time. There are enormous numbers of people at home and at parties looking for something entertaining to watch before the Super Bowl."
The champions from the 13 tournaments on the World Poker Tour's historic first season have been invited to square off at the incomparable Bellagio, Las Vegas. For the first time, champions from the classiest high-stakes poker tournaments across the country and around the world will meet head to head, card to card, chip to chip at the World Poker Tour final table--and only one will be crowned the ultimate poker champion, walking away with a six figure cash prize, plus a $25,000 seat in the next World Poker Tour Championship, a tournament with a prize pool worth millions.
The World Poker Tour has transformed poker into a televised mainstream sports sensation, creating record-setting ratings and capturing millions of new fans for America's favorite card game. The blockbuster series has riveted the nation's TV viewers thanks to its hallmarks--a blend of high caliber sports-style production shot from 13 different camera angles, expert commentary, cliffhanging "reality TV" drama and the WPT's signature "ace in the hole"--its revolutionary WPT Cams, that reveal the player's hidden cards. For the first time on network television, viewers will see those cards, making it possible for the audiences to feel like they're sitting in the seat making million dollar decisions on each hand.
"The World Poker Tour has done a terrific job in developing a unique production style for its telecasts. It's almost as though the viewers are sitting there right at the table," added NBC's Miller. "The only difference is that the viewers at home have the advantage of knowing the hole cards. The World Poker Tour Battle of Champions will be a fun, entertaining way to spend Sunday afternoon before the Super Bowl."
For The Travel Channel World Poker Tour Battle Of Champions on NBC, the WPT will unveil a new technology never seen before in televised poker--certain to up the stakes, increase the drama and add a new level of excitement to the game. The series will be hosted by the WPT's expert commentators Mike Sexton and Vince Van Patten, along with features by host Shana Hiatt.
Among the players invited to line up at the table are two-time WPT tournament winners "Gattlin' Gun" Gus Hansen and Chessmaster Howard Lederer, WPT 2003 Champion Alan Goehring, and other favorites: David "Devilfish" Ulliott, Cinderella-story Juha Helppi, Hip-Hop promoter Paul Darden, poker bad boy Layne Flack, leading pros Chris Karaguylleyan and businessman Ron Rose, as well as top international players Christer Johansson and Jose Rosenkrantz.
"We are very pleased with the overwhelming success of WPT on the Travel Channel, and we are looking forward to this exciting WPT event that will be airing as an NBC special on Super Bowl Sunday," stated Lyle Berman, Chairman and CEO of Lakes Entertainment, Inc., 80% owner of WPT. Mr. Berman continued, "The expansion of WPT's audience resulting from the NBC special should enhance WPT's potential merchandising and sponsorship markets and other future revenue opportunities."
"The World Poker Tour series has been hugely popular with Travel Channel viewers, and we are excited about this opportunity to work with NBC and the World Poker Tour to further build awareness by bringing this special WPT event to broadcast television," said Rick Rodriguez, Exec. VP, and General Manager, Travel Channel. "Poker is experiencing a renaissance of sorts, and this special is sure to add to poker's burgeoning allure."
The World Poker Tour airs regularly on Wednesday nights at 9 p.m. ET/PT on The Travel Channel. In the WPT's second season, an extraordinary $30 million will be up for grabs.