Tourney winner champions poker's rising popularity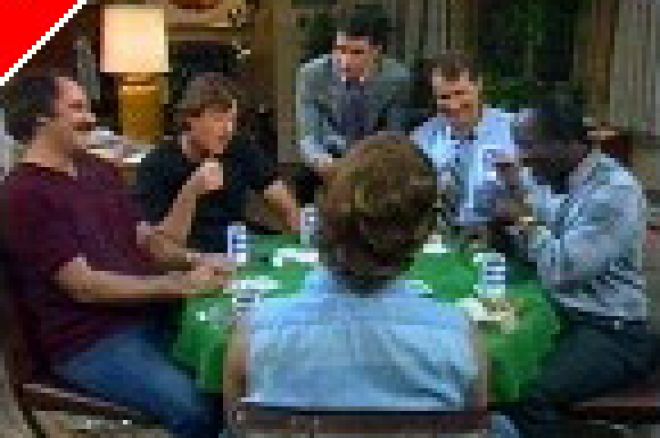 Port Orange's Dave Eller had reached the final nine-player table with fewer chips than most of his competitors, but now he held the advantage.
He had battled for hours in this Omaha High-Low Split World Poker Open in Tunica, Miss., and had outlasted all but one player who stood between Eller and the $42,888 first prize.
Now here's where the language might get tricky for non-poker types, so just stay focused on the last five words.
Eller's opponent had gone out on a limb with a mediocre hand (9-7-5-3), and Eller (K-J-J-10) had chosen wisely by calling his all-in bet. The flop brought 10-9-8, and the fourth community card was a king. The fifth card — called the river — helped neither player, and Eller took all of his opponent's chips and grabbed the healthy winner's check.
"I was a little nervous as the tournament wound down about making the final table" Eller recalls two years later. "I was short-stacked (low on poker chips), and I wanted to try to finish as high in the money as I could.
"When I got to the final table, I started winning a few hands and became confident I could win it. I became more aggressive and started getting some pretty good cards."
The burgeoning popularity of high-stakes poker has made an old card game a hot commodity these days, and Eller understands why.
You don't have to go to Las Vegas or Atlantic City anymore to find a game. You can find it on nearly any cruise, at the local dog track or even in a buddy's den or basement on almost any weekend.
The Travel Channel's World Poker Tour was the network's second-highest rated show ever. ESPN's World Series of Poker had its most extensive and highest-rated telecasts this year.
Apparently, viewers are enthralled with the drama associated with players wagering thousands of dollars on the turn of a card.
They can only imagine what it must feel like.
Eller doesn't have to imagine. The 40-year-old electricial contractor is admittedly hooked on poker, and he has found his niche in it.
"I've been playing ever since I was a little kid, but I really got into it big a few years ago," Eller said.
Eller said that while he loves the game, he plays primarily now for money. The pinnacle of his avocation was the tournament title in 2001 at Jack Binion's World Poker Open in Tunica, Miss.
In addition to the money Eller won a gold and diamond bracelet as a memento.
"I've been playing pretty seriously for about five years now," Eller said. "I've done pretty well, but I'm not going to be giving up my day-job any time soon."
Eller is quick to point out that you can also lose more money in the high-stakes games.
"I've found that players at every level are similar," Eller said. "You have good players and bad players regardless of the stakes. A $20 bet to some players is like a 50-cent bet to someone else."
Eller says he plays poker three or four days a week, and he credits the game's popularity with making that possible.
"You've got the gambling boats now, and you can play online so it's not hard to find a game if you want to," said Eller, who admits he still likes to participate in local home games.
Eller said the key to becoming a successful player is discipline.
"You have to study the game, and you've got to keep track of how much you win and lose and why you're winning and losing," he said. "I sit down after I play and log how I did every time I play.
"It's not for everybody. It takes a lot of discipline to win at poker. Some people can't control themselves, and they can lose some serious money. Everybody likes to win, but you don't like seeing people getting hurt by losing too much."
Mike Micelli, another local poker player who has won open tournaments, describes Eller as a tight but aggressive player.
In poker terminology that means Eller chooses to play few hands but bets aggressively on the hands he decides to play.
"Some people say he's lucky, but there's a lot more to it than that," Micelli said. "You've got to know what you're doing."
According to Eller, dealing with the highs and lows of poker is another key to mastering the game.
"It wouldn't be much fun if the same guys won every time, and you wouldn't be able to find anybody to play with if all they did was lose," Eller said.
Eller said he is happy that the game is catching on.
"I used to go online to play and there might be 700 or 800 people on the site I play on," Eller said. "Now I go on and there are almost 7,000. You can pretty much get any kind of game you want at any time of day.
As Eller sees it, the more players there are, the more opportunities he has to win.
And he's got the hardware to prove he's willing to put his money where his mouth is.