Adding celebrities could hurt TV poker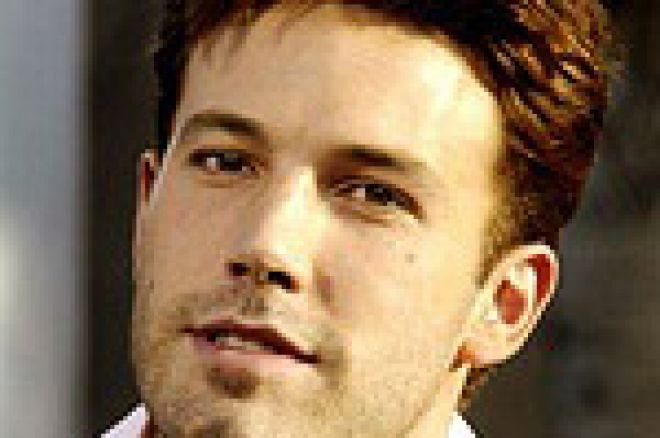 Is poker and television a marriage made to last? I'd like to think so, but we'll know for sure this week when Bravo broadcasts the first celebrity poker tournament.
Poker is hot. The Travel Channel and its World Poker Tour matches, and ESPN and its coverage of the World Series of Poker, triggered something this summer in the hearts of viewers, whose affection for those networks' broadcasts led to strikingly high ratings.
Now games are popping up all over, and not just on television. Rookies are gathering to imitate the pros they watched. At a recent game, there was a mild argument between two players over who most resembled Scotty Nguyen. Another player wore sunglasses, like many pros do. Like kids imitating the batting stances of their favorite baseball players, this table was a collection of guys heavily influenced by what they had seen on television.
Why I question the marriage lasting is, well, this celebrity thing. Poker on television is too young a beast to die such a quick death, but celebrity poker has the potential for a Jump the Shark moment.
There is something about watching the pros - young and old, groomed and ungroomed, many looking like they haven't slept in days or bought clothes since the 1980s - playing for $1 million. There is a desperation, a collage of nuanced behavior, humorous habits and a "Rainman"-like quality to them that make you root for one or the other.
Not sure I get that with Ben Affleck and David Schwimmer. Somehow, I imagine them losing a million and laughing in a cab ride to the nearest strip joint. By comparison, real pro Phil Hellmuth Jr. nearly cried on ESPN last season.
If poker can survive Celebrity Poker Showdown (premiering at 9 p.m. eastern Tuesday on Bravo), then it likely won't be folding soon.
That's what a slew of networks will be betting on. Fox Sports Net aired the closest thing to live poker yet on Thanksgiving Day (just two days after the end of the Atlantic City tournament). The Travel Channel premieres World Poker Tour Ladies' Night at 10 Dec. 10. The Game Show Network says it will air the World Series of Blackjack soon.
And NBC announced recently it will bring poker to network television for the first time with a new event, the Travel Channel and World Poker Tour Battle of Champions, to air 4-6 p.m. Super Bowl Sunday (Feb.1).
All hope for the same success the Travel Channel and ESPN experienced in spring and summer. The Travel Channel started airing its 13-week series in March and averaged 600,000 households. For the finale, it did 857,000 households and a 1.21 rating, at the time the second highest for the channel.
When Travel Channel replayed the series, the numbers blew up. That 1.21 was bettered by three repeat episodes, including the finale, which drew 980,000 households.
ESPN had similar success, doubling its audience from its first episode (706,000 households) to its seventh (1,670,389).
Both channels did excellent jobs introducing the players with fascinating features and taking a long tournament and making it fresh and fast. The production only will get better as the networks try to keep the train on the tracks.
I hope as they do, they'll remember to kick guys like Affleck and Schwimmer off.