Dream Team Tournament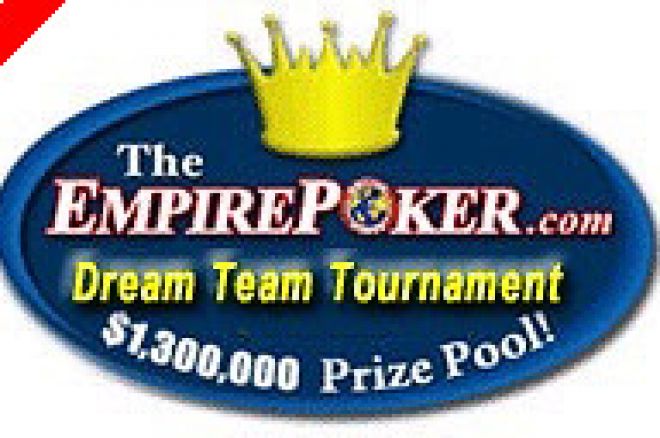 The $1,300,000 EmpirePoker Dream Team is on its way to Australia!
After 4 month of on-going tournaments held at EmpirePoker tournament lobby, including league tournaments, satellite tournaments and the big buck tournaments, finally our Dream Team is ready to go Down Under!
On the 15th of January, the crown tournament held in Melbourne, Australia will host 5 of EmpirePoker top players who won the $9,200 Dream Team package. Empirepoker.com wants to wish GOOD LUCK to:
Smellydawg
PensacolaAce
Good_one
luckyANDgood
The entire EmpirePoker players' community is crossing fingers to all of them and wishes that they would take part of the $1,300,000 prize pool.
Click here for more details