New card room opens at Tampa Bay Downs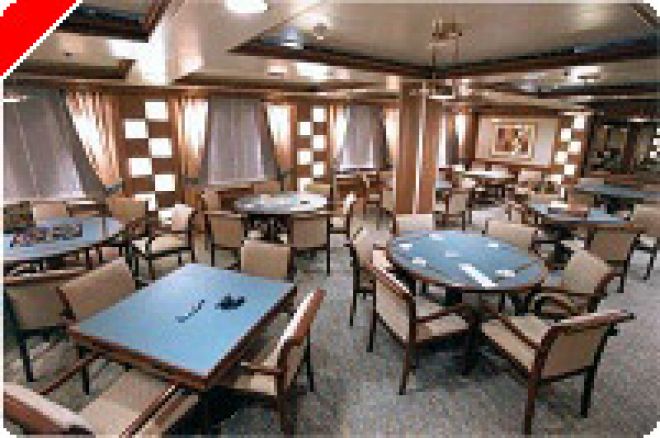 Tampa Bay Downs celebrated Saturday's opening day of the track's 78th season with a new twist: Not only was it the debut of the 93-day 2003-'04 racing meet but also the debut of the track's new card room "Silks Card Room."
Located on the second floor of the Oldsmar, Florida, track's newly renovated grandstand, the card room features 14 tables offering several different poker games and is open from noon to midnight on live race days, Tuesday through Sunday.
The track became eligible to open its card room as the result of new legislation that took effect in August. The new law removed a stipulation that required Thoroughbred tracks to choose between offering customers simulcast wagering or card rooms.
The Florida Division of Pari-Mutuel Wagering has estimated pot sizes, with a new per-bet limit of $2, could grow to a maximum of $200 depending on the type of card game and the number of rounds of play. The division estimates the total card room gross receipts to the permit holders could increase from a projected $3,100,000 to approximately $10,500,000 Track Vice President and General Manager Peter Berube is bullish on the new card room, which he said will help the track increase purses.
"We're conservatively hoping the card room will add $150,000 [for the year] and $2,000 per day to purses this season,"