Prima Poker Celebs Triumphant at Home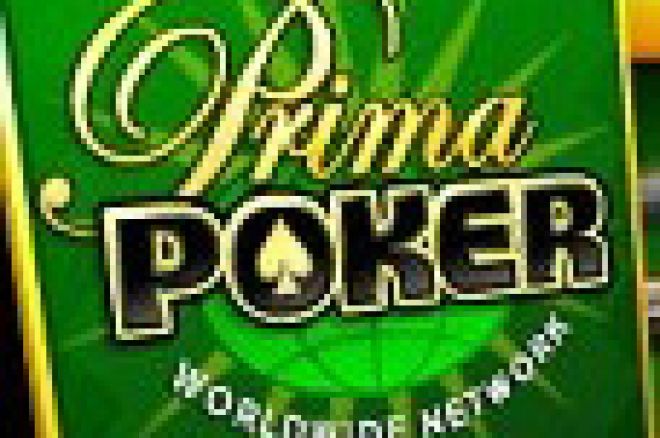 The Prima Poker (www.primapoker.com) sponsored Hendon Mob have been winning an unprecedented number of tournaments on their 8-stop tour including their most recent stop in Walsall, England last week.
Mobster Ross Boatman took a laudable 2nd place in The Midland Masters 2003 £1,000 No-Limit Hold 'em Main Event taking home £24,000 in prize money; while fellow Prima Poker Tour star Ram Vaswani won £22,300 in a 1st place finish in the £500 No-Limit Hold 'em event and added one more trophy to their string. Meanwhile, Joe "The Elegance" Beevers, a third member of the Mob, finished in the money and took £3,600 for his 8th place £1,000 No-Limit Hold 'em finish; and last but not least Barny Boatman made two Hold'em finals netting £3,000 for 4th and 10th place finishes.
"It was a great feeling to be back at that final table, and although I finished in the money I will be looking for the trophy at our next stop on the Tour," says Ross.
"What Prima Poker's sponsorship of the Hendon Mob is beginning to show is that sponsoring professional poker players, as with any professional athlete, helps them focus on their game and improves their performance. Prima Poker is helping to take poker to the next level, not just by sponsoring professional players but also by sponsoring online satellite winners to compete in terrestrial tournaments", said a Prima Poker spokesperson. Prima Poker's online satellite tournaments give their amateur online poker players a chance to compete in major poker tournaments around the globe, thus elevating the level of competition in terrestrial poker.
The NEXT STOP on the Prima Poker Tour brings The Mob to local grounds - Luton, England - where the Mob will play in the Christmas Cracker 2003 from December 8 – 14 at the Grosvenor Casino.