Second Chance $1 Million Championship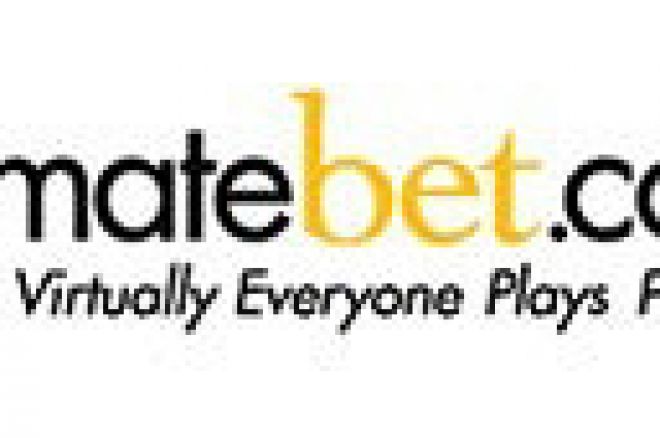 USE your old Aruba Satellite Entries (or, win a few more to play!)
Did you miss out on going to Aruba? Did you miss playing for your trip and chance to win your share of a prize pool over $1,000,000? Well, we can't send you to Aruba's white sandy beaches again until 2004 but if you didn't make it to Aruba (or even if you did) here is your second chance at a million dollar guarantee. We are the first poker site to give you the chance to play for $1,000,000 online in what will be the BIGGEST prize pool in online HISTORY!
When: January 11th, 2004 at 4:30 p.m. EST
Buy-in: $2000+50
Prize Pool: $1 MILLION GUARANTEED
Game: No Limit Hold'em
Starting Chips: 2500
Levels: 20 minutes
UltimateBet is making it easy for everyone to participate in this groundbreaking event. You can either buy-in directly for $2000+50 anytime between now and January 11, 2004 at 4:30 p.m. EST or you can win your way in through our extensive satellite system. UltimateBet is offering $100+9 super satellites every Tuesday, Thursday, Saturday and Sunday that win you direct entry into the January 11th Million Dollar Tournament. Not only that, you can win super satellite entries through our single table sit and go style satellites located in the "Sit and Go Tournamnets" tab of the game lobby or you can win super satellite entries though $3+0 multi-table satellites held daily.
This is an open event. Anyone can win their way in or buy-in to the Second Chance $1 Million Championship.
Anyone can buy-in at anytime up to right before the tournament starts or win their entry though online satellites and super satellites.
That's right! You can play in the Ground-Breaking Second Chance $1 Million Championship for as little as $3! So make sure you check out all your options for entry into this $1 MILLION tournament. You won't want to miss out!
Click here to find out more!