$7,000 Daily Tournament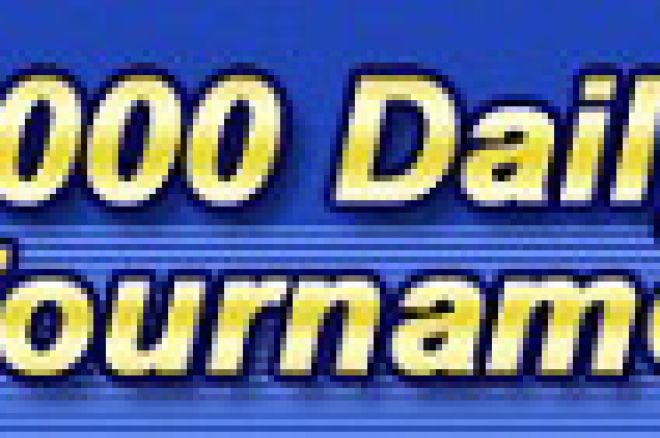 Great news - we've extended our popular $7,000 guaranteed Daily Tournaments into the month of January! Take your seat at 9pm EST, every day in January. With a buy-in of just $20+$2 for $7,000 in prizes, you'd be crazy to miss it!
All tournaments are Texas Hold'Em and to keep things interesting, we'll vary the limit types every day! Each tournament is limited to 1200 entrants, so be sure to get your seat...
This tournament's prize structure is dependant on the number of entrants on any given day, but will not be less than $7,000...
Please note : This tournament will have 2 re-buys and 1 add-on. Re-buy and add-on tournaments will be held every Thursday and Monday.
<a href=""https://www.pokernews.com/en/2url.goto/27"">Click here</a> to Download and play!