EmpirePoker and 32 000 players!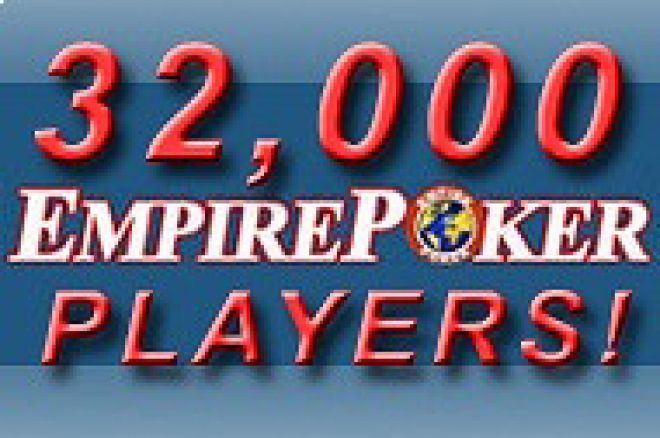 PokerNews congratulates EmpirePoker having reached 32,000-th audience. Now on EmpirePoker play even more fans of poker. As the reason for that that EmpirePoker provides to the visitors multilingual support could serve, and also on a regular basis pleases with new tournaments and big rolls.
For each visitor EmpirePoker good service and an opportunity is important is good to spend behind a table of poker. Probably it also became the reason on which so the quantity of players as EmpirePoker shows care of the visitors has considerably increased and in every possible way tries to satisfy their wishes.
Shortly we wait for occurrence of new tournament which will bring even more victories and pleasure to admirers of poker. Therefore do not lose time in vain <a href=""https://www.pokernews.com/en/2url.goto/12"">join the game right now!</a>