Royal Vegas, Experts and $15.000!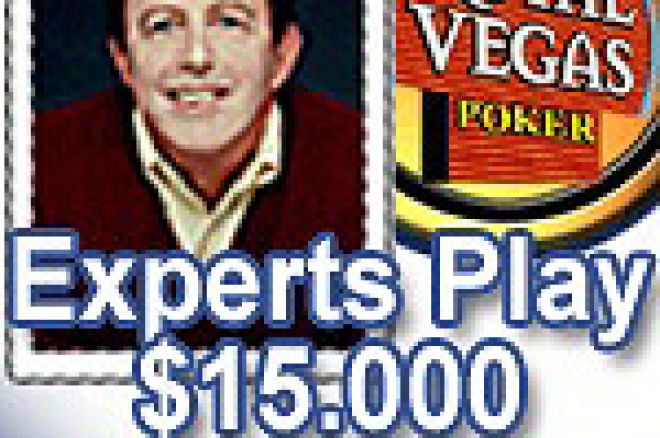 This May, the experts come to Royal Vegas! Play against top poker stars in Expert Series - knock one of our Experts out of the tournament and win a bounty prize as well as a "I knocked out an Expert" t-shirt.. Royal Vegas have autographed copies of top poker books up for grabs as well as $15,000 GUARANTEED.
Play against the experts at Royal Vegas: Lou Krieger, Bob "The Coach" Ciaffone, Matt Lessinger, Barbara Enright, Max Shapiro, Mike Cappelletti, and Alan Schoonmaker.
Satellites to final run Wednesday nights at 8:00pm (EST) on the 5th, 12th, 19th and 26th of May.
PRIZES:
• $2,000 GUARANTEED
• 1st - 3rd place players win seats in the Final.
• Any player who knocks out an Expert wins a $50 bounty and an "I knocked out an Expert" T-shirt.
• Knock out a poker author and receive an autographed copy of their book, including Internet Poker by Lou Krieger and Middle Limit Hold'em by Bob "The Coach" Ciaffone.
• The winner will receive an autographed copy of Psychology of Poker by Dr. Alan Schoonmaker.
• Experts and authors will be chatting with players during the event.
Join today and receive $100 bonus.