UltimateBet's Sit and Go Crazy!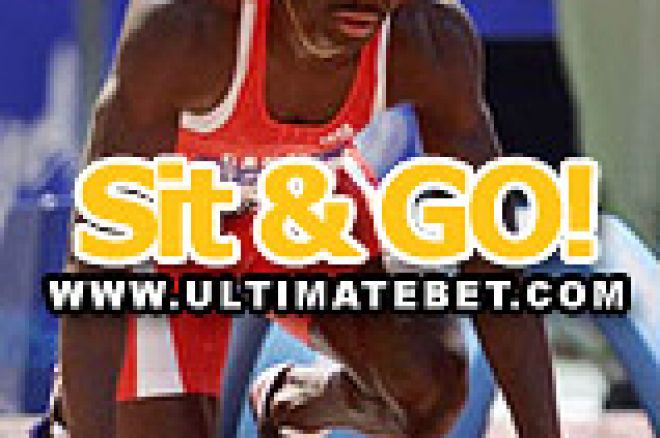 You feel like playing in a tournament, but you don't feel like waiting. So you bip on over to the tournament side of the site, pick your seat and go, go, go!
Between July 1 and July 31, every time you play in any 6-handed or 10 handed sitngo tournament, you'll earn bonus dollars equivalent to 1/2 of your buy-in. A $5 sitngo earns 2.5 bonus bucks; a $50 sitngo earns 25 bonus bucks, and so on. UltimateBet will be crediting your account with your bonus dollars earned the prior week every Wednesday during the month of July. Then, any time you like, you can roll those bonus bucks into greenbacks just by playing in any raked game from $.25-$.50 on up. Best of all, you can earn up to $800 bonus bucks each week during this period. All during July, the more you play, the more UltimateBet pay to you. It's as simple as that.
Simply be the one who spends the most buying in to 6-handed and 10-handed sitngos in July, and we'll give you an Aruba Prize Package, just as if you'd won an Aruba satellite tournament.
So, let's recap:
You love sitngos.
You play in a bunch in July.
You earn bonus bucks for every one you enter.
If you're King or Queen of All Sitngos, you go to Aruba.
If you're not-quite-sitngo-royalty, you enter an Aruba freeroll on August 8th at 4:15 p.m. ET, and you might end up in Aruba just the same.
Hey, we're not saying it's all about Aruba - it's all about sitngos and Aruba! So make UltimateBet.com your sitngo paradise this July. You'll earn bonus dollars for sure, and you might just earn paradise for real.
Join today and receive $100 bonus.