Poker Tour of US Colleges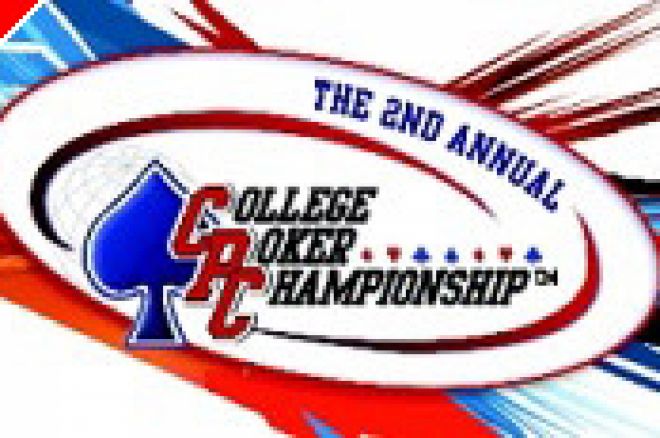 Poker's ever-growing appeal to American college students will be enhanced by a new "Poker Tour". campuses across the USA. Fraternities and sororities will be hosting each tour stop featuring a charity No-Limit Texas Hold 'Em poker tournament where students and friends can compete for cash prizes while supporting worthy charities. The inaugural event will be hosted at the University of California, Los Angeles on October 16th, 2004.
Each stop on the "Go All N Tour" will feature a weeklong series of events on campus including live band performances and themed bar nights. Top finishers out of the 250 competitors at each event will receive prize money. Top prizes are $100,000 in scholarship prize money; 10 all-expense-paid trips to Cancun, Mexico during Spring Break and the chance to raise money for their favourite charity.
College Poker ChampionshipTM (CPC) is searching for the best college poker player in the world, as well as supporting students' educational endeavours with huge cash scholarships and promoting the use of poker as a strategic learning tool among students. CPC launched the 1st Annual College Poker ChampionshipTM last year. It was the first event to bring college poker players together from around the world, and over 10,000 students, from over 50 countries and 1,500 schools competed for a $70,000 prize pool and the title of College Poker Champion, while $10,000 in charitable donations were made.
Participation is free at www.collegepokerchampionship.c om . The Tour is sponsored by the apparel company All N Poker.