European Poker Awards 2005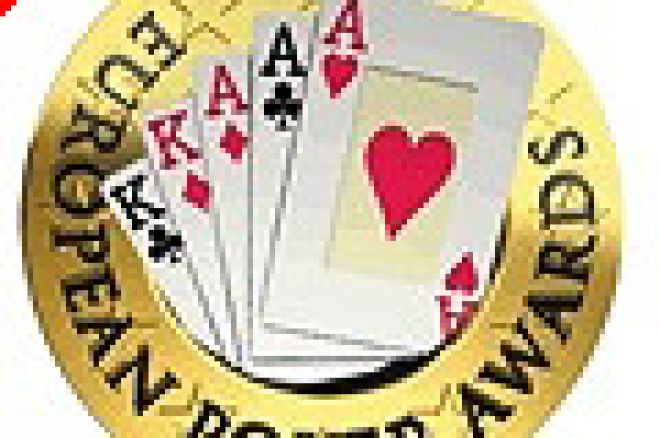 Dave "Devil Fish" Ulliott of England has won the Lifetime Achievement Award in this year,s European Poker Awards, sponsored by the Grand Casino, Helsinki and promoted by Poker Europa and PokerInEurope.com
His recognition comes from an independent panel comprising poker industry experts across Europe and some player representatives.
He will be presented with his prize, a hand made work of art, during the Helsinki Freezeout tournament in December.
The winners of the other four categories will be adjudicated by a panel which will meet in the Finnish capital.
The Euro awards panel voted for those who they felt were most deserving in each category and the five receiving the most votes now go forward for the final judging.
The Grand Casino, Helsinki will provide hotel accommodation for all nominees during the judging and presentation period.
The nominees are as follows.
Lifetime achievement:
Dave Ulliot (England)
Rookie of the Year:
Jani Sointula (Finland)
James Vogl (England)
Isabelle Mercier (France)
Serge Kammerer (France)
Evgeny Kafelnikov (Russia)
Player of the Year:
Marcel Luske (Holland)
Lucy Rokach (England)
David Colclough (England)
Willie Tan (England)
Ram Vaswani (England)
Outstanding Tournament Performance of the Year:
James Vogl (England)
Surinder Sunar (England)
Martin DeKnijff (Sweden)
Angel Puras Blanco (Spain)
Theo Jorgenssen (Denmark)
Casino Staff Person of the Year:
Andres Burget, Astoria-Palace Casino, Estonia (Estonia)
Thomas Kremser, IPF, Austria (Austria)
Keith Sloan, Australia (Australia)
Gerard Serra Retamero, Gran Casino Barcelona, Spain (Spain)
Edgar Stuchly and Joe Fuchshofer, Casinos Austria, Austria (Austria)