What to give a poker buddy for Christmas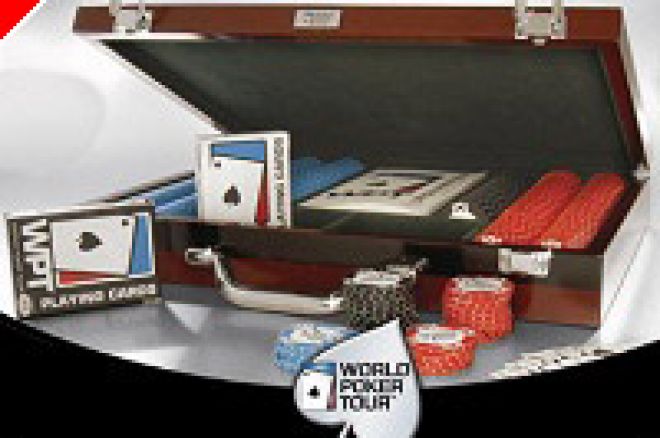 The U.S. Playing Card Company is introducing "Official World Poker Tour Cards, Chips and Poker Sets" as Christmas gifts.
They include high quality casino cards and heavyweight professionalclay chips. Home game players will have a choice of a range of $3.49 stocking stuffer single WPT Deck of Cards to a $149.99 top-of-the-line Official World Poker Tour Poker Set.
The World Poker Tour, which airs every Wednesday at 9 p.m. EPT on the Travel Channel is the television show that has helped fuel the poker boom. With its cameras on the hole cards, it has enabled fans to share in the drama - and many newcomers have learned to play the game by watching the pros.
"Playing on the World Poker Tour is a dream come true for some, but now you can simulate that exciting experience in your own home with these products," says Scott Kling of the U.S. Playing Card Company, manufacturer of the best-selling Bicycle and Bee brand cards.
The company has developed a full line of WPT-branded merchandise available this holiday season at retailers. These are the same cards and chip sets awarded to World Poker Tour tournament winners and WPT Hollywood Home Game celebrity players.
Also available: The Official Poker Rule Book, with rules for 100 different types of poker games Packaged with it are a white WPT Logo Deck and a black WPT Logo Deck. Suggested retail price: $20.00.
Read also: Happy Christmas for stores with poker items