Trump's Hotels & Casino Resorts Inc. in trouble but he remains interest in Scotland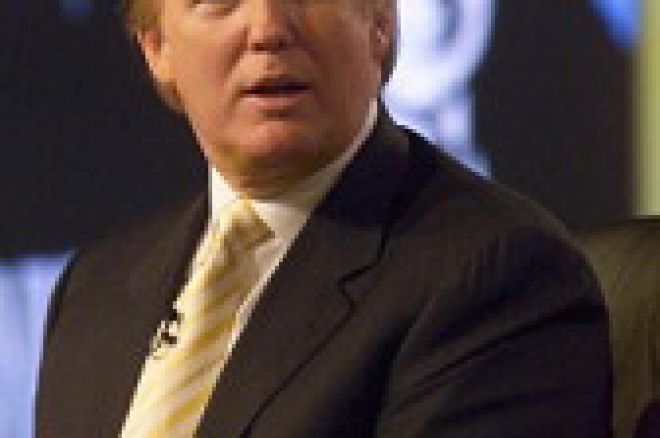 Donald Trump's Hotels & Casino Resorts Inc. went into bankruptcy this week following months of negotiations with bondholders over a crushing $1.8 billion debt.
THCR holdings, mainly consisting of three Atlantic City properties and a riverboat casino in Indiana sought Chapter 11 restructuring on Sunday after reaching agreement with most of its creditors on a new financial structure for the business.
Under the reorganization Chairman and CEO Trump will see his 56% shareholding reduced to 27%.
Meanwhile, according to Scottish newspaper reports, the 58-year-old is preparing a high stakes bid for control of Scotland's casino industry.
The star of the TV show "The Apprentice" who is of Scottish decent - his mother Mary MacLeod was born in Storonway, Scotland - is reported as saying: "If deregulation happens, I'll have one of the strongest gaming companies there. I love the place."
Scots spend an average of £80 ($149)a year on gambling compared to the United Kingdom average of just £52 ($97) something that has not been missed on a number of other gaming operators with MGM Grand, Kerzner International, Las Vegas Sands and Hilton Hotels with their Ladbrokes betting chain and all reportedly showing interest in attaining the Scottish licence.