The Bellagio Main Event, Day 3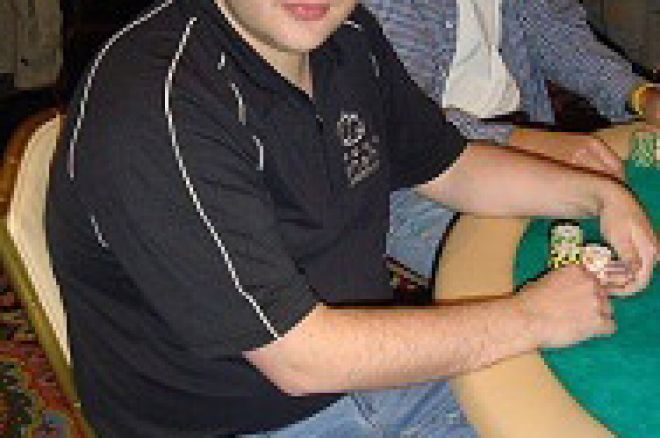 The third day of the main event saw Poker News author Tony G. knocked but in a profitable position.
Day three of the main event at the Five Diamonds Poker Classic provided plenty of entertainment. Tony G was knocked out in 42nd, picking up a prize of $21,700 for his efforts, a disappointing end for Tony came when his AK lost to AQ.
Other big name players followed. Including one time huge chip leader Dave "Devilfish" Ulliot. The field is now down to the last 18 players with the top 8 receiving a payout in excess of $100,000. Johnny Chan, Howard Lederer, Humberto Brenes and Jennifer Harman still remain but Daniel Negreanu, who has had an outstanding 2004 has powered to the top of the chip counts.
The remaining players and chips counts are:
1.Daniel Negreanu 1,676,000
2.Raymond Davis 1,308,00
3.Nam Le 1,295,000
4.Johnny Chan 815,000
5.Hasan Habib 788,000
6.Eric Weiner 748,000
7. Humberto Brenes 720,000
8.Ted Forrest 701,000
9.Vinny Landrum 622,000
10.Charles Hiatt 568,000
11.Steve Rassi 514,000
12.Barney Boatman 271,000
13.Ed Mascoda 267,000
14.Chris Grigorian 244,000
15.Howard Lederer 236,000
16.Jennifer Harman 223,000
17.Jason Beasely 185,000
18.James Van Alstyne 126,000