Footballer Etherington wins CelebPoker Classic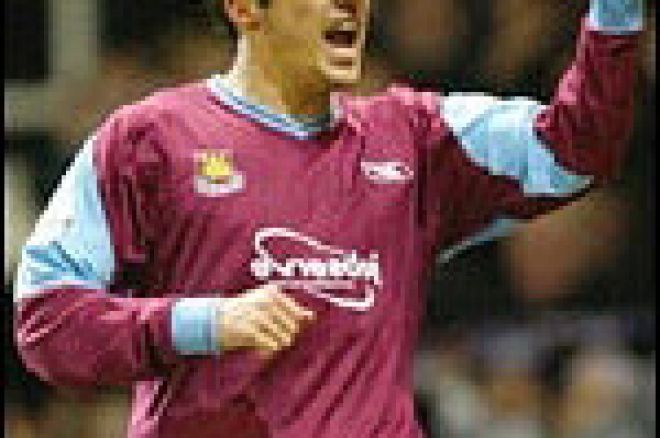 Celebrities and online qualifiers were among the 47 runners at the Rendezvous Casino in Southend for the inaugural £1000-to-enter CelebPoker Classic.
There was a strong footballing contingent, with Teddy Sheringham and Matthew Etherington of West Ham and Simon Davies of Tottenham Hotspur pitting their skill against Channel 4 racing pundit John McCririck, "rogue-trader" Nick Leeson and former Eastenders actor Michael Grecco.
After four hours of play, the field had been reduced to 10 players. And the only celebrity left was soccer left-winger Matthew Etherington, playing a very tight game. In the end that came good for him to win first prize of £17,000.
Whilst the final 10 battled it out to the finish, there was a £1000 Freeroll for VIPs and celebrities eliminated from the main tournament. Former England striker Teddy Sherington won a hard fought competition and a first prize of £600. Chris Brooks, a Capital Radio DJ, came second, winning £300, and Pokernews's Elkan Allan collected £100 in third spot.