Men Signs Clothing Contract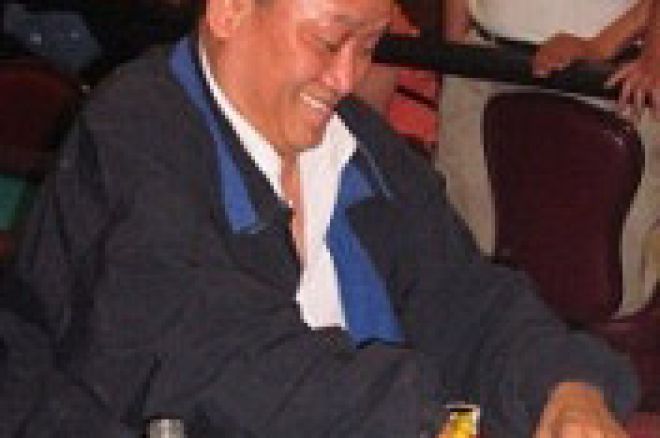 Men the Master, winner of six World Series of Poker gold bracelets, has signed an endorsement contract with 'All In Fashion', a new brand of clothing rooted in poker that is being introduced into select stores across the nation this fall.
Under the endorsement agreement, Men the Master will be the inspiration for an All In signature line of clothing, which will feature a specially designed gold version of the All In logo (a favorite color of 'The Master'). In addition, players will have the opportunity to meet Men at future All In sponsored tournaments and events.
In making this announcement, Mr. Goldschmidt, founder and CEO of All In said: "Men the Master is the perfect spokesperson for the All In brand. He is a personality who will only associate himself with a product that represents excellence and expresses his individuality and determination as a poker player."
"This is ideal for All In, a brand that has been created out of a love for the game and designed to truly embody today's poker player. Having Men the Master endorse our products and be featured in the company's future marketing efforts is a major accomplishment for the All In brand."
Men 'The Master' Nguyen added: "I am very happy and excited to be working with Micky and All In Fashion I feel it is the perfect company for me to be with and I am truly excited about having All In design a new line of signature poker clothing for my fans and me."