Online poker boom to reach $1-billion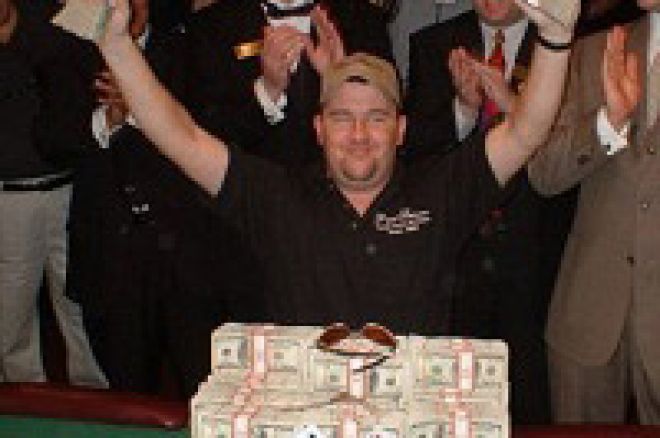 In 2004, more than $1 billion will have been wagered at internet poker sites, according to PokerPulse.com, which tracks activity at 21 of the largest poker sites.
In January, $11.1 million was wagered at the major Internet sites. In October 2004, the monthly total reached $136.1 million.
Among the reasons for the boom are the profusion of TV coverage and Chris Moneymaker's winning the WSOP.
In May 2003, the unknown 27-year-old Internet poker qualifier named Chris Moneymaker (yes, his real name) won the World Series of Poker held at Binion's Horseshoe Hotel & Casino in Las Vegas. The prize for beating the swarm of professionals and other amateurs was $2.5 million which cost him only $40 total to enter. Moneymaker had never played in a live poker tournament before the World Series. He had only played online.
"We've seen quite a few unknowns go to final tables of major (land-based) events and do extremely well against the pros. And where have all these people honed their skills? Online," says Vikrant Bhargava, general manager of PartyPoker.
Bhargava says his firm's site - which PokerPulse.com calls the largest online destination - has 60,000 players at tables in peak traffic, suggesting a couple hundred thousand visitors per day. The bulk of the customers come from the U.S.