Thor Hansen In Seventh Heaven At The Bellagio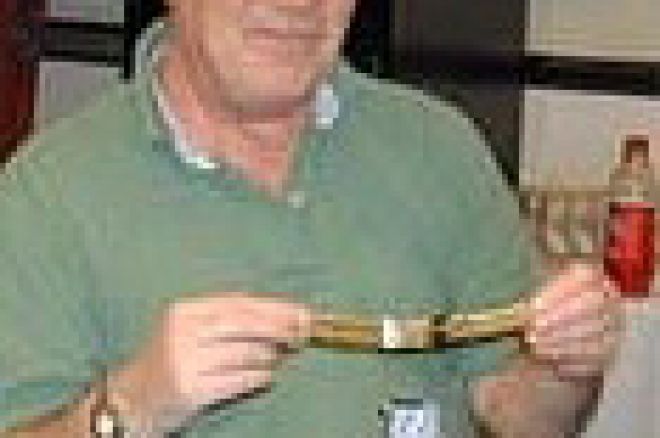 The 7 card stud tournament, event #2 at The Five Diamond Poker Classic at The Bellagio in Las Vegas has been won by veteran poker professional, Thor Hansen.
Thor Hansen today picked up a $64,000 winner purse for his victory in the 7 card stud event at The Bellagio in Las Vegas. Hansen from Norway had a clear chip leader of 5 to 2 when heads up with David Feder who took almost $37,000 as second place prize money.
The closing stages of this tournament turned into a "crap-shoot" with players going all-in on almost every hand due to the high blinds, antes and bring in. At one stage, Hansen shrugged as he rivered Jeff Burdsall with a third four to beat Jeff's pair of sevens, as if to apologetically say "someone's got to win this thing".
This result is Hansen's best of 2004 after only last month scooping a $50,000 prize for 17th in the main event at The World Poker Finals in Mashantucket.
The Five Diamond Poker Classic 7 Card Stud, Event #2 Result.
1. Thor Hansen - $64,018
2. David Feder - $36,812
3. Jeff Burdsall - $19,206
4. Tom Edwards - $11,204
5. Scott Fischman - $9,603
6. Carl Brucker - $8,003
7. Bob Feduniak - $6,402
8. Michael Smirnov - $4,802
Editorial note: The main Pokernews author Tony G. is in Bellagio too. If he got lucky you can read from his weblog TonyGPoker.com.