The World Speed Poker Championships in Crown Casino Australia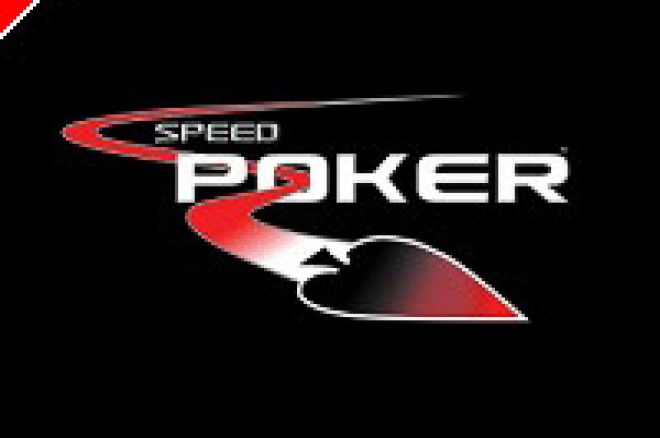 The World Speed Poker Championship (January 14-17 2005), which makes up part of Crown Casino's 2005 Australian Poker Championships, is to be filmed for TV which, according production company i2i Television will "deliver poker filmed for television into lounges and onto TV screens across the globe."
Capped at 204 entries, the World Speed Poker Championship has an entry fee of AU$1,600 (US$ 1,247), it will be played over four days, boast six semi-final shootouts making an all-important final table to be filmed live in front of the Crown's Las Vegas Card Room audience
"Speed Poker is hailed as the future of the game, but we are thrilled to tell the world that the future is here today," says Richard Longhurst, Chief Operating Gaming Officer at the Melbourne venue. "Speed Poker will change the face of casino tournaments and Crown is happy to be at the forefront of this revolution."
Speed Poker, billed as a roller coaster ride, combines the pace of Internet poker with the thrill of the live game, where the face-to-face elements of bluff, strategy, psychology and showmanship all come into play.
Tables consist of just six players which feature two dealers, one to shuffle and one to deal. Decision making time is set at just 15 seconds, meaning up to 100 hands are played per-hour.
The discipline proved immensely popular when tested in Estonia during the summer and event organisers are obviously hoping they have found a recipe to further excite television audiences saying: "The concept of Speed Poker is poised to take the TV world by storm, fast-tracking its way down under for the first leg of a planned Speed Poker World Tour which is tipped to take in Las Vegas, the home of the high-stakes game and America's hottest TV sport.
Meanwhile the producers, who filmed the World Heads-Up Championships in Barcelona this year, have opted for eight one-hour shows "featuring the pick of the best plays, laced with expert commentary along with inserts profiling players and game techniques explained for experts and novices alike, all with a view of engaging a wider mainstream audience."
Read more about Poker Tournaments