Everest Poker attempts to take online poker to new heights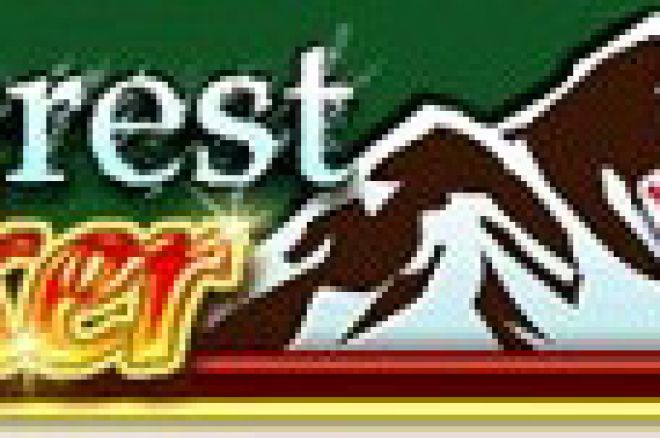 Having lived in the online poker world for about four years now, I was starting to wonder if any real innovation would enter the online poker arena. Throughout the middle of last year, I was unimpressed with many of the newer entries to the online poker realm. Many seemed very formulaic, and still many others seemed like they were thrown together without much thought to game play, or certainly to customer service.
Two online rooms have caught my eye recently as really trying to make a difference in the online poker world, and one of them is Everest Poker. The first thing you notice is an incredible attention to detail with respect to the graphics. Many of the leading online poker rooms still feel clunky to me, but I have been playing there so long that I have gotten used to it. Everest is the first room I have seen where the graphics rival that of "real" video games, and are very slick, and sophisticated. Obviously, great graphics alone are not going to draw players to play at a particular room, but it is a good start.
Another distinguishing feature of Everest Poker is the multilingual chat feature. This feature is unique to the online poker world. Whatever a players country of origin, the chat can be converted to that players language (you select your language upon install of the program). I played at a number of tables to try to get a feel for the play of this site, and all the chat I saw was in English.
I remember really shaking my head some three or four years ago thinking "Man, I'm playing poker in my living room against someone in Germany". Today, I shake my head thinking "Man, I'm playing poker in my living room against someone in Germany…and I can TALK to him in his language"
Recently, I sat down with an executive from Everest Poker to talk about Everest's experience in entering the online poker realm.
PN: When was Everest poker launched, and when did it go live for real money?
EP: Everest Poker had its beta launch on July 1, 2004, and its official hard launch on July 30, 2004.
PN: The graphics are the richest I have seen.  Was this a focus early on?
EP: Graphics were a crucial focus, naturally, but as part of the larger consideration of user-friendliness. We felt that with many competitors, viewing the tables and following the action as it progressed around the table was less than ideal. We wanted to eliminate as much confusion as possible on the part of our players. Our 3-D design, combined with the rainbow-colored timer, Action Summary and Results Window, makes it very easy on users' eyes and easy for them to follow what is happening in the game.
PN: One feature that I think is great is the multilingual chat. Can you explain how that works, and how the idea came about?
EP: Chat is definitely a "must-have" feature in multi-player games and online poker, and since we support multiple languages, our thoughts naturally progressed toward how we could let players from different countries and native languages communicate with each other. The "F" keys are our first quick & easy solution to addressing that problem, and we are working on more extensive multi-lingual functionality as well.
PN: I think the 'find a table' feature on the front page is a great idea.  What started this idea?
EP: Again, in studying our competitors — and thinking ahead to a time when our list of tables and tournaments would be very long — we felt that sorting the column parameters was still not ideal in terms of maximum efficiency. Even for many players who know exactly what table size, stakes and limit type they're looking for, there's still the matter of finding an empty seat! Our table wizard addresses all of that with a single click.
PN: I notice you have many free rolls. Players don't have to make a deposit to play for real money.  Will this be a feature of the site for the foreseeable future?
EP: Yes, we feel we owe it to players to deliver freerolls in the true spirit of the word! Many of our competitors require redemption of player points to enter a cash prize freeroll, while many others allow true free entry, but the prize is only bonus dollars, not real money. We feel there's nothing like the thrill of playing poker for real money, and we want to give our users the opportunity to experience that fun and excitement without the initial anxiety of risking their own money.
PN: Are multi-table tournaments part of the plan?  If so, when do you foresee those launching?
EP: Everest Poker will be launching multi-table tournaments at the beginning of March 2005, which will set the stage for many unique competitions and prizes, so stay tuned!
PN: Any deposit bonuses you want to talk about now?  Are any other ones planned for the future?
EP: Our $100 Welcome Bonus is unique in the industry. Players are awarded $100 bonus dollars upon registration — no deposit required! Converting the bonus dollars to real money via our pay-for-play system is also done incrementally. Many of our competitors set a minimum play requirement within a specific time period to receive the entire bonus, otherwise the entire amount expires.
PN: Do you see a time when Everest Poker is running satellites to larger tournaments (WSOP, for example)?
EP: Yes, we have already started conversations with many offline "poker tour" organizations, and will be tying in our satellites very soon.
PN: Any other plans for the future of Everest you would like to talk about?
EP: We will be launching Multi-Table Tournaments in early March, which will offer a variety of prize pools daily as well as tie-ins to the land-based poker tours. In addition, further improvements to Everest Poker will include a Points Program and Loyalty Program as well as enhanced multi-lingual chat.
PN: Given the enormous amount of competition in the online poker space, how to you intend to brand and differentiate Everest from the vast amount of competitors?
EP: Our focus is on taking the exciting game of poker to Europe & Asia which, unlike the US, do not traditionally play poker in their cultures. Our competitors are almost exclusively focused on the US and owned by Americans. Through providing the product in their native language, offering training tools such as our Tutorial & Training Room, as well as designing our interface to be easier to use we think we can establish our product as the preferred Poker Room in these markets. In addition, our company has been marketing in over 16 language markets since 1997 and we are not an American company. We have experts from these markets that truly understand what players from France, for example, want in a Poker Room. Many of our players actually report that they enjoy our Room very much because it is not dominated by Americans and they find the people to be extremely interesting. In the Spring, we plan to launch a branding campaign that will establish Everest Poker and its uniquely International personality.
It is refreshing to see a company targeting overseas destinations in this already very crowded arena. Can Everest Poker survive in the ever-thinning air at the peak of the online poker world? Only time will tell.
Please note: The author is not, and will not become an Everest affiliate, and was not paid or given anything by Everest to write this piece.