LA Poker Classic: Event one Day one - $300 NLHE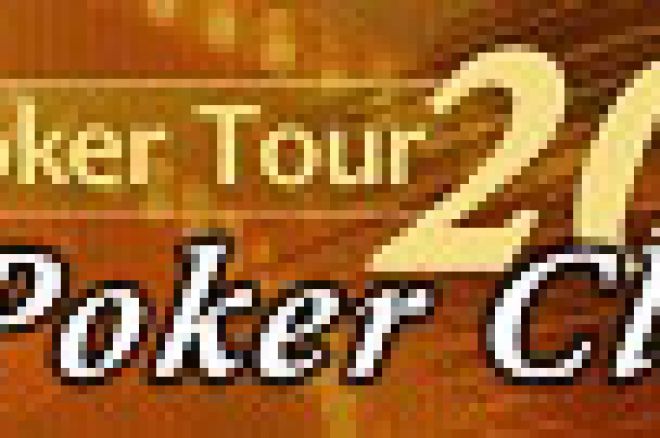 A whopping 799 players paid $300 (+30) to enter the first event at this years LA poker Classic at the Commerce Casino in Los Angeles. This 799 number easily eclipsed the prior record of 678 players from last year's $300 + rebuys NLHE event. The prize pool for the event is a staggering $232,509, with first place receiving over $83,000, or approximately 277 times their initial buy in. Not bad for a day(and a half)'s work.
Notables in the field included Kathy Liebert, Peter Costa, and Max Pescatore. After day one, the chip leader is Peter Nam. Here are the results of day one of play, along with final table seat assignments. The final table plays tonight at 7pm.
Final Table
Peter Nam Seat 7 121,500 in chips
Henrik Antanesian Seat 1 89,500
Dannie Perry Seat 10 81,000
Danny Morgan Seat 9 77,500
Van Nguyen Seat 6 70,500
Mike Leslie Seat 3 62,000
Ross Kelly Seat 5 52,500
Noah Jefferson Seat 2 44,000
John Hoang Seat 8 20,500
Frank Rite Seat 4 20,000
Order of finish
11. Christopher Andre $2,557
12. Binh Ta $2,557
13. Matthew Welsby $2,092
14. Chris Kenik $2,092
15. Peter Costa $2,092
16. David Erickson $1,627
17. Todd Lundwall $1,627
18. Henry Khauv $1,627
19. Michael Chang $1,395
20. Antoine Hasrouni $1,395
21. Stephane Borrero $1,395
22. Binh Ta $1,395
23. Marcella Cabrera $1,395
24. Ricardo Villapando $1,395
25. Tim Norkus $1,395