LA Poker Classic - Event two - $500 buy in - 7 Card Stud - Day One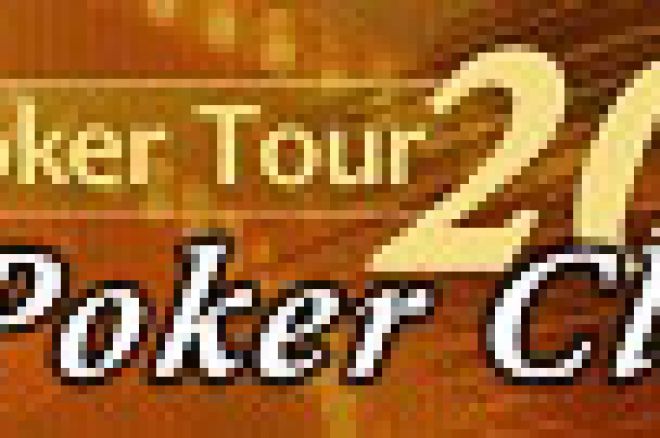 7 Card Stud players are often unique to the tournament scene, as a good number of them do not play in the any of the other events of a tournament series (except for Stud/8). Stud being the only non-common card game, it holds a unique place in the tournament landscape.
Interestingly enough, however, because the explosion in poker has been so focused on Hold Em, the numbers in the Stud fields have stayed remarkably consistent. This year's healthy field of 181 entrants to the second event of the LA Poker Classic, plunked down their $500 buy in to try to match wits with the other 180 players in the field – without sharing any cards with them. This 181 entrant number is up from last years 160, but interestingly enough, down from the 192 entrants of two years ago (you remember way back then, the Pre-Moneymaker years). It is refreshing in a sense to see a poker game whose numbers have held steady. The people that fly the Stud flag still fly it proudly, despite seeing the heady number of entrants in Hold Em events.
Back to the field of 181 players in this event…Notables in the field included Ted Forrest, Paul Darden (2001 WSOP 7-Card Stud Champion), Max Pescatore, and Lakers owner Dr Jerry Buss. Last night, the field of 181 was whittled down to the final table of eight players. The top three players at the final table have the rest of the table out chipped two to one, or more. It will be interesting to see if any of the bottom five can rise up despite the chip counts. Here are the results so far.
<center>Final Table with Chip Counts</center>
James Carroll 37,700 in chips
Max Pescatore 34,900
Quan Quong 32,800
Bradley Williams 18,300
Dave McAfee 17,500
Gevork Kasabyan 17,300
Ki Suk Hong 13,900
Bruce Levitt 8,600
Other Money finishers
9th – Bill Apostolakis $1,317
10th – Harold Kaufler $1,317
11th – Jonathan Lemone $1,317
12th – Ofer Akerman $1,317
13th – Harold Blotcher $ 966
14th – Yen Wu $ 966
15th – Paul Darden $ 966
16th – Paul Vinci $ 966