Michelob Amber Bock signs on as title sponsor for the World Poker Tour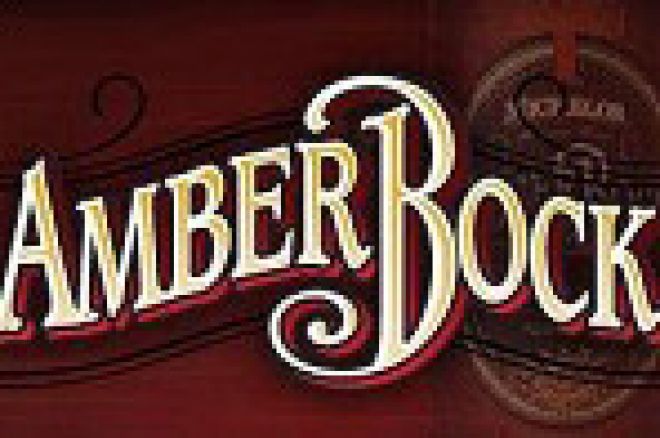 It was announced today that Michelob Amber Bock has signed on to be the title sponsor for the World Poker Tour's third season. The first telecast of the new WPT season will be March 2nd, but fans got a taste of the beer switch early on this past month's WPT "Ladies Night II" special telecast, which was the first to show Amber Bock logos, and commercials during the broadcast.
"The WPT has attracted millions of new fans to the sport of poker, both as participants and as viewers," says Peter McLoughlin, VP of Corporate Media for Anheuser-Busch. "We want Michelob Amber Bock to be the beverage they enjoy while they play at home or root for their favorite players."
WPT fans probably remember that season II of the popular poker series was sponsored by
Anheuser World Select. More than a shift in sponsors, this announcement today represents a shift in the brand that brewer Anheuser-Busch wishes to connect to the telecasts. Much like last year, the closing shot of each show will show the hosts, and winners of the tournament toasting each other with Michelob Amber Bock, the "official beer of the World Poker Tour". The WPT will remain in its traditional Wednesday, 9pm EST time slot on the Travel Channel, and shows no signs of slowing down on its reign as the highest rated program in the history of the network.
The Anheuser-Busch sponsorship package expands this year, with several live "All in Texas Hold Em" tournaments, which will be held at retail locations all over the U.S. until February 24th. Each local tournaments top finisher qualifies for the National Finals. The top two finishers in the National Finals will secure spots in the WPT Invitational, a sort of poker Pro-Am where celebrities, and contest winners get to tangle with top pro poker players for a $200,000 prize pool. The final six players of this tournament make up a WPT broadcast. Last year, the WPT invitational hosted over 300 players, and included such celebrities as Ben Affleck (Winner - 2004 California State Poker Championship), Tobey Maguire (Winner - 2004 Phil Hellmuth Invitational), and James Woods.