Satellites Abound At Ultimate Bet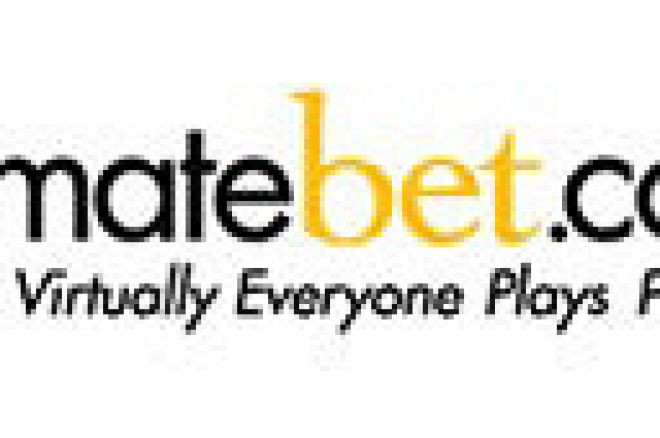 With several high profile events on the horizon, Ultimate Bet has kicked in a multitude of satellites for online players to earn their way to play against the best the poker world has to offer.
A staple of the World Series of Poker, satellite tournaments online have allowed the Internet player to get into the large dollar events for a minimum expenditure. It has also allowed the last two World Champions, Chris Moneymaker and Greg Raymer, to become household names and earn tremendous amounts of money.
Ultimate Bet is starting up their satellites for the L. A. Poker Classic, which begins on January 26th with the preliminary events leading to the $10,000 Championship Event starting February 18th. Players can enter the supersatellites at Ultimate Bet for either $100 plus $9 or the $200 plus $15 that will be conducted on Mondays at 9:30 PM (Eastern Standard Time, 2:30 AM in England), and on Thursdays and Saturdays at 10:30 PM. The L. A. Poker Classic is a World Poker Tour Event, with the Championship Event also offering a $25,000 seat at the World Poker Tour Championship Event.
If California is not your cup of tea, how about going to Paris? The Aviation Club de France's Euro-Finals of Poker Texas Hold 'Em No-Limit Championship will be conducted beginning February 1st, and Ultimate Bet is offering their $100 plus $9 satellite tournaments at the very friendly American and European time of 3:30 PM (Eastern Standard Time) Wednesdays and Saturdays. All winners will take an entry into the tournament as well as funding for travel.
While several months away, Ultimate Bet is also starting up their satellite events for their UltimateBet.com Poker Classic. The yearly WPT event is held in the sunny climes of Aruba, which draws many professionals as well as the online qualifiers to compete for the million dollar first place prize. They are set to start on February 1st. Also, in an attempt to drive the entry level above five thousand players, Ultimate Bet is currently running satellite events for the Main Event of the World Series of Poker, to be held in July in Las Vegas. They have added a Sunday $100 plus $9 satellite that begins at 5:30 PM (Eastern Standard Time) to their already running Friday evening (10:30 PM Eastern Standard Time) tournament.
The satellite tournament was started to allow players to enter the large events without much risk. Ultimate Bet gives the players their opportunity to be the next great poker champion with their wide array of satellite events!