Ultimate Bet Goes To No Limit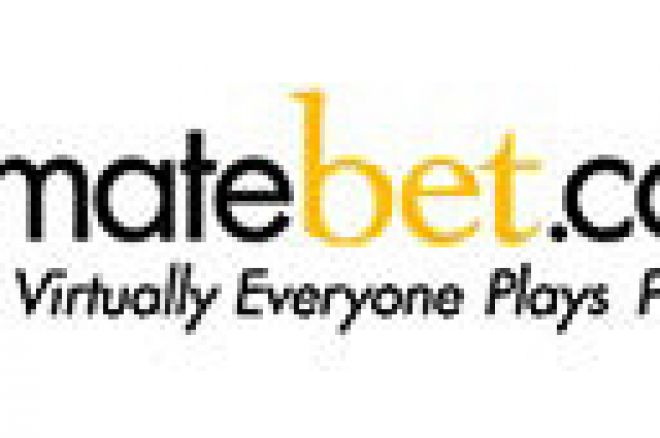 Ultimate Bet has put their stakes in on poker and shifted their emphasis to No-Limit tournament action online.
For some time, the list of tournament action at Ultimate Bet included up to $20 Limit tournament action, Pot Limit Omaha and Omaha Hi/Lo, and Seven Card Stud, with several tournaments offered each day in those formats. From 2PM to midnight (United States Eastern Standard Time), all tournaments have shifted to No-Limit Tournaments, with buy-ins ranging from $5 plus $.50 to $100 plus $9. In addition, guaranteed prize pools of up to $17,000 are offered in many of the tournaments. For people who enjoy other tournaments other than the No-Limit game, they are still there, but they seem to be outside the 2PM to midnight window.
The move was made to encourage the international players to get into the big games. When Ultimate Bet offered their tournaments in American prime time (6PM to midnight), most foreign players did not get in the game due to the time differential. It seems to have had the desired effect; in recent tournament action, players listed claimed such countries as the Netherlands, Germany, Sweden, Israel and Egypt, in addition to players from Canada and the United States.
Ultimate Bet is also currently offering satellites for the Jack Binion World Poker Open in Tunica, MS and adjusted their times on some days for their freerolls that offer an opportunity to pick up Tournament Entry Chips (worth $100 plus $9 and usable for entry into large dollar tournaments) and their $500 Bonus Money tournaments. Both usually are filled with the 2500 player maximum well before their starting times.
In anticipation of the throng of players wanting to play the 2005 World Series of Poker, UltimateBet has also started up their satellites for the Main Event in July. For $100 plus $9, you can earn your way to Las Vegas and attempt to become the next World Champion. The satellite tournaments are held on Fridays at 10PM (Eastern Standard Time) and, with six months until the Main Event, players should have many opportunities to get to the big time.
All in all, Ultimate Bet is expanding their foothold in the online poker world and attempting to draw more foreign players to the tables. It is truly showing the worldwide appeal of the game of poker.
New to Ultimate Bet? Please read our UltimateBet review.