World Poker Tour to launch "Poker Corner" to syndicated radio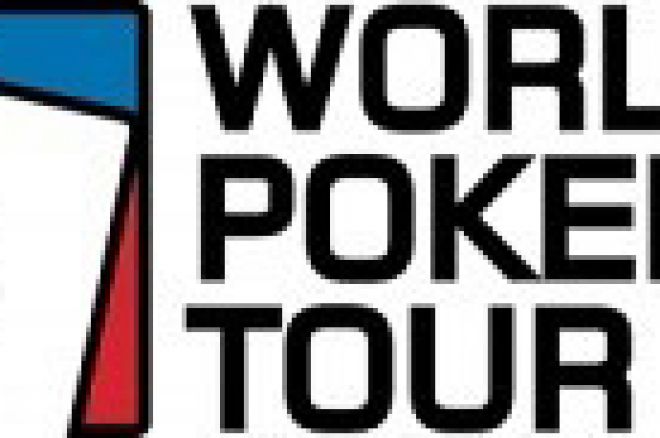 The World Poker Tour is about to enter its third season on the Travel Channel. The success of the WPT is incomparable in recent television memory. Now WPT Enterprises continues to expand its brand across media by doing a national radio syndication deal.
"WPT Poker Corner" will be a daily 60-second audio feature that will cover a myriad of topics from player profiles, to strategy tips, tournament news, etc. To the veteran WPT observer, it seemed only a matter of time before this happened. The WPT's founder, and mastermind Steve Lipscomb felt the time was now.
"A day doesn't go by without someone asking us when WORLD POKER TOUR content will be available on radio and that includes the stations, the listeners, and the advertisers," says Lipscomb "With the advent of filming for our Third Season, we felt now was the perfect time to start bringing WPT's high quality brand of poker programming to the audio media sector."
"WPT Poker Corner" will be a compact, but informative daily nugget of poker entertainment, and will be hosted by radio personality David Stein. Stein's show "On the line with David Stein" is nationally syndicated, and Stein has years of radio and television experience. The show will be syndicated by 4th Street Media Group, whose CEO, Dan Forth, has twenty five years of syndicated radio experience, and has run radio networks for the likes of Sony, ABC, and Launch.
"Over 50 million people in the U.S. play poker… and probably another 50 million talk about it every day," stated Forth. "I look forward to working with the WORLD POKER TOUR, to deliver powerful, entertaining audio content that will be both accessible to the beginner and compelling to the most experienced player."
Look for the WPT Poker Corner on a radio station in your area this spring. Also, you will be able to hear the feature on XM satellite radio, and www.audiofeast.com beginning February 1st.