ISOP Goes Plop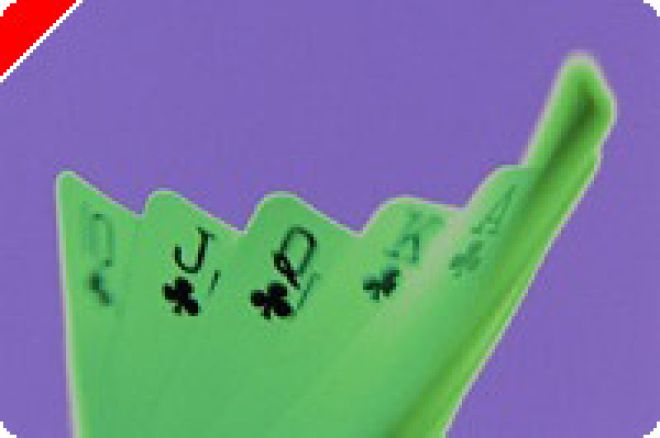 We have the World Series of Poker, the European Series of Poker, the World Poker Tour, and more. Each one and each single tournament has seats that are won by online qualifiers. Millions of people across the blue and green Earth play poker online every year. All logic points towards a massive series of tournaments online, and thankfully someone else had that same idea along with the ability to get it done... almost.
The Internet Series of Poker was dreamed up by a group of popular internet poker sites. The plan was to hold a tournament the last Sunday of every month. The buy-in would be $1000 (for at least the first tournament), with a chance to win your seat through satellites, of course. The allure of playing in a huge tournament with a decent amount of poker publicity, all while sitting in a high-backed leather office chair in your boxers was probably too much to handle for many of the 'almost famous' internet players out there. There was even scheduled to be a live audio broadcast at each final table, which would have added an extra element of excitement to online poker that had not before been done.
You may have noticed that all the talk about the ISOP has been in the past tense thus far. That is because the organizers ran into a problem that they probably did not foresee in their optimistic planning. They had wanted to hold each tournament at a different poker room each month, with the first to be held at Royal Vegas Poker. With online poker still being basically in its infancy, many sites were not too happy about the idea of holding a huge tournament with a huge draw one month, only to give those players incentive to check out the competition when the ISOP holds another tournament the next month. The competition is very fierce in the online poker world these days, especially with new rooms popping up seemingly each and every day.
The Internet Series of Poker was set to begin April 3rd, 2005. It was cancelled for said reasons a mere 6 weeks from the first tournament, certainly disappointing many. The plan called for large scale tournament, or main event, at the end of the 12 month season. The ISOP is still nonetheless a great idea. If there is any way to get it back up and off the ground either later this year or for 2006, it would be fantastic for online poker. Although road-tripping through several different rooms is a bit of an exciting idea (and possibly a scary idea for some), it is likely that some room will grab up the rights to the ISOP, which does not seem to bode well for the ISOP. Keeping the ISOP independent from any one poker room is good for the ISOP, good for players as there will be a better variety of players, and good for online poker in general. Truthfully, the poker rooms should either put confidence in themselves or improve their rooms so that they have no doubt in their minds that they are the best.
Let us all hope that they Internet Series of Poker eventually comes to fruition, and sooner than later. It will be a step forward in this new age of the game.
Good luck and good odds!
Wnat to participate in variuos online tournaments? Please check our online poker room directory, where you can find more information about poker rooms and their tournaments.