LA Poker Classic - Event #11 - $500 NL Holdem - Final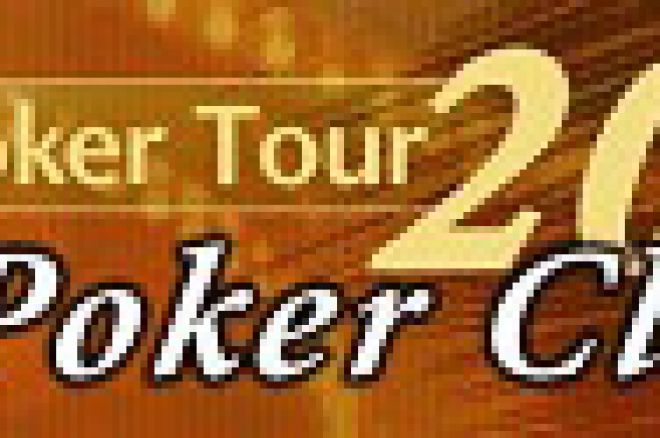 In Jacksonville, Florida tonight they released doves into the air during the Superbowl pre game festivities. In Commerce, California a different kind of Dove was released. Scott Dove from Phoenix won event # 11 at the LA Poker Classic, and took home $142,000.
Dove soared over a group of 767 competitors, with many top players in the field. The Commerce Casino had sweetened the ante by adding $25,000 to the prize pool, which only added to the interest, and to the size of the field. Dove is one of the new breed of poker players, who picked up poker after watching Chris Moneymaker's win, and started playing on the Internet just over a year ago.
The final table included Mickey "Mouse" Mills, who had made a final table earlier in the week, but ran into some bad luck, and petered out fairly quickly. This time, however, luck was on the Mouse's side, at least for a while, and he wound up finishing 3rd for a nice payday of over $34,000.
Another final table repeater from this series was Scotty Brown. Brown, who lives in Michigan, travels the 'circuit', and plays poker tournaments. This week has been a good one for Brown, who picked up 6th place, and his second five-figure payday of the week. One's hat must be tipped to players like Mouse, and Brown, who are able to negotiate huge fields, and repeat final table performances. Getting to the final table of a poker tournament is no easy task. Doing it twice in five days against 500+ player fields is even more impressive.
But the day belonged to Dove, as he made the right moves, and outlasted his opponents to take the top prize. Some odd, and at times even bizarre play marked the end of this tournament. As has been the case with nearly all of the events at Commerce, once down to four a deal was struck based on chip counts, and play was halted. Unusual about this negotiation was the fact that it took nearly an hour, and tested the patience of the wonderful Commerce Casino tournament staff, some of which may have been discussing pitching in some money themselves just to get the players out of there, and end it.
But eventually, mercifully…it did end. And at the end of the day, it was Scott Dove who was flying a mile high as he floated down the stairs to the cashier to get his money. In Jacksonville tonight, the members of the New England Patriots were flying pretty high over their third Superbowl win in four years. But I'm not so sure that Dove wasn't flying higher, as his year plus of internet play had garnered him well over $100,000. Sounds like a story we will hear more and more of in poker. Congratulations to the players.
This week will be an exciting one at the Commerce Casino, as the PPT event begins tomorrow, and the LAPC events continue all week, with no event from here on out being less than a $1,000 buy in. Check back all week for updates. Final results of event #11 are below.
Final Results
1st – Scott Dove $142,916
2nd – Larry Eubanks $69,474
3rd – Mickey "Mouse" Mills $34,142
4th – Patrick Wachs $20,247
5th – John Rodeffer $15,880
6th – Scotty Brown $11,910
7th – Harku Shpend $9,925
8th – Paul Vinci $7,940
9th – Kevin Gugliotta $5,955
10th – David Tamiguchi $4,367