LA Poker Classic - Event #6 - $500 - Limit HE Shootout - Final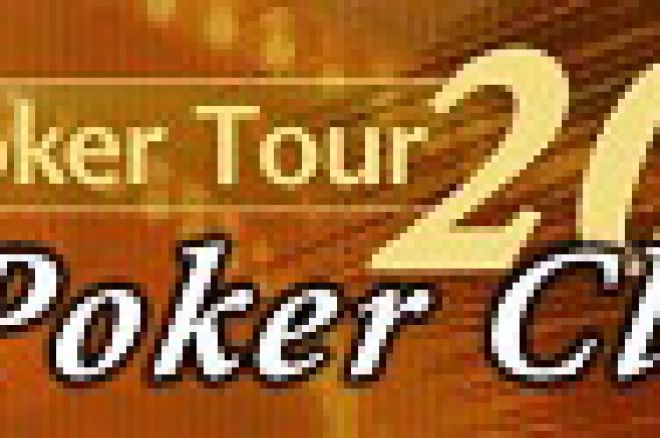 A shootout is an interesting tournament format. At the LA Poker Classic's Event # 6, it was basically a story of two separate tournaments. At 3pm yesterday, 280 players started, forming twenty-eight different single table tournaments. Since this was limit, the last table didn't finish until almost 10pm (there was a one hour dinner break). Then, at 11:30pm Monday night, the 28 winners of those individual table tournaments all started anew. All 28 players had 1,000 chips in front of them again, and the limits were set back to 15-30. The new tournament had to play down to ten players. Those ten players would comprise the final table tonight.
When you saw the makeup of the final table, it was clear that there were two players who had a big experience edge, at least when it came to high profile, big money tournaments. Thos two were Amir Vahedi, and JC Tran. JC was actually 100 chips from the chip lead with 5,900, while Amir was somewhere in the middle with 2,550 chips.
Chip leader Bashar Satoot, a well respected player also brought his 'A' game to the table. In addition to his A game, Bashar brought the most chips, as he led the pack with 6,000.
One thing about this final table that was reminiscent of the night before was that about half the table could barely play one pot all the way out. So, it seemed the final table would be down to a few very quickly, and over maybe just as quick. That proved to be the case as the final table barely lasted two hours in total. Another nice thing about the final table for this event was, for the second night in a row, two women were represented at the final table. In fact, the night before, Liz Heim, a female LAPD officer, actually walked away with the trophy.
But for the women tonight, it was a tale of completely opposite fates. Lisa Rosenbloom was the first to go out, finishing 10th and earning $1,630. Wendy Huang, however despite being out chipped three to one by the chip leaders, rallied all the way for a third place finish, and a nice payday of $12,900.
And speaking of rallies, Mohammed Hamid came back from being the short stack, and being out chipped almost ten to one to a respectable fifth place finish, and a cool paycheck of $6,111.
At the end of the day, JC Tran did not have much luck, and it really came down to Amir vs. Bashar. Amir showed his experience, and added a little luck by coming from behind to capture the championship. Not Amir's first title, and certainly not his last, but it was nice to see Amir where he belongs…holding the trophy. Final Results are below. Tomorrow is the $500 Pot Limit Hold Em final table, check back tomorrow for the report on that final table.
<center>Final Results</center>
1st – Amir Vahedi $49,832
2nd – Bashar Satoot $25,402
3rd – Wendy Huang $12,900
4th – Phillip Penn Sr $8,146
5th – Mohammid Hamid $6,111
6th – JC Tran $4,753
7th – Paul Vinci $3,395
8th – Chris Tsipiradilidis $2,716
9th – Jim Cromie $2,713
10th – Lisa Rosenbloom $1,630