Poker Enters Yet Another Arena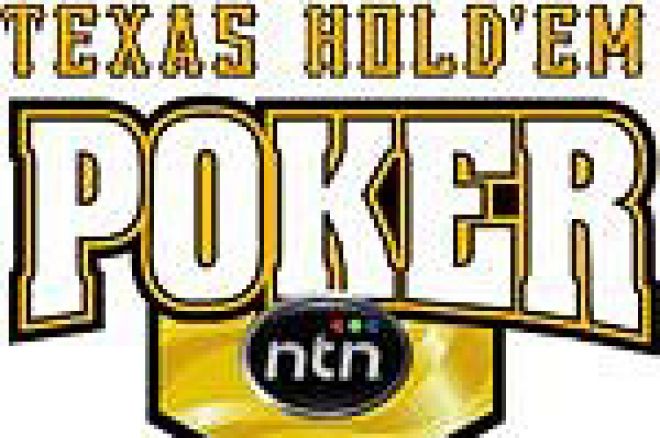 Super Bowl Sunday has come and gone and, even on the biggest day of the year for American football, poker was a prevailing element. The Travel Channel went with a day-long marathon of World Poker Tour tournaments in preparation for their third season coming in March. NBC broadcast the final match of the Poker Superstars International, which had been run on Fox Sports in its early run, during the pre-game events leading up to the big game (Denmark's Gus Hansen steamrolled to the title over a legendary group of players, including former World Champions Johnny Chan and Doyle Brunson, among others, to take the one million dollar prize). Even in the bastion of Super Bowl parties, the American bar, poker came to town with NTN.
NTN Hospitality Technologies, a division of NTN Communications, announced February 7th that they had launched, during Super Bowl Sunday, to their over 900 subscribers their NTN Texas Holdem Poker. Primarily known for their trivia games, the game is played across the United States and other areas of the world via satellite linkups between the bars and nightclubs and the NTN facilities in Carlsbad, CA. Individuals in each location can use a wireless device, which displays their hole cards, and the community cards are spread on a television or other optical device for the entire club to see. The players compete against each other and, eventually, should be able to compete around the world against each other.
The release of NTN Texas Holdem came after a rigorous beta testing phase before its release last Sunday. On the whole, owners who have the NTN setup seem to be responding well to the new game. "The consensus is that NTN Texas Holdem has really been enjoyed by our customers," commented one owner in Arizona. Another located in New Jersey remarked, "I have been in other locations that had NTN, and I have never seen customers ask for a specific game. Now, customers are asking for Playmakers (the wireless device that controls the player's cards) specifically to play Texas Holdem."
Mark deGorter, President and Chief Operating Officer of NTN, said, "When it comes to new product introduction, nothing matches the power of the Super Bowl. The debut of our new Texas Holdem on Super Bowl Sunday allowed us to take advantage of what is considered the biggest day of the year for our subscribers. Texas Holdem is our key focal point for 2005 and Sunday's launch provided a strong platform to kick it off."
What NTN has shown with their launch is that poker is becoming nearly as mainstream as the largest of sporting events, the Super Bowl. Poker has come to the point where it is deservedly standing side by side with the premier events of the sporting world. NTN's Texas Holdem should be in your favorite local establishment now. Be sure to pick up one of the Playmakers and shuffle up and deal!