Poker Champs Launch New Features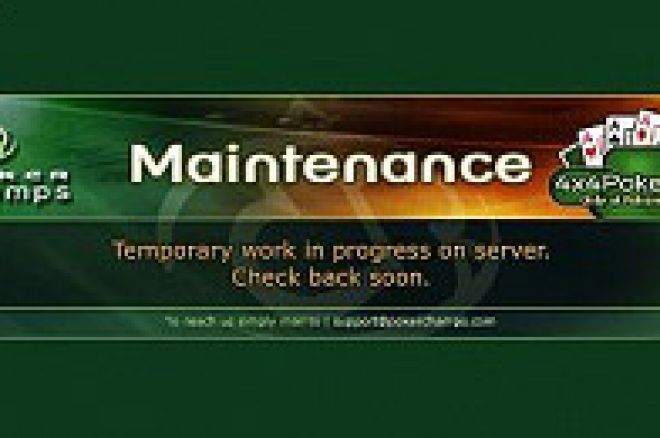 Gus Hansen's online poker room has already attracted a loyal following through it's unique features, but there is more to come, explains Kevin Mikkelsen, including reduced Friday down time.
Poker Champs regulars will already know about the cool multi-table action available at this poker room, the ability to play split screen with such ease, coupled with a generous rake back (up to 50%) has attracted a number of online players to the Holdem tables here. However, these same players will have noticed a mysterious period of down time every Friday, Poker News spoke briefly to Kevin Mikkelsen, CEO of Poker Champs, to explain the Friday down time and get the low down on the latest new features at the Gus Hansen backed poker room.
PN: On Friday's, when <a href=""http://www.pokerchamps.com"" target="_blank">Poker Champs</a> is down for maintenance, what are your technicians doing?
Kevin: The Friday maintenance period is used for making the payout of the previous weeks bonus and affiliate earnings to the players. Also during maintenance a complete backup takes place and new updates to the system are installed on the servers and tested one final time before going online again.
PN: When will improvements be complete?
Kevin: The off-line time should be greatly reduced over the coming period as we finish adding new features to the system. This maintenance period have included the connection of an alternative sea borne Internet connection to Malta.
PN: Are there any new features being launched soon that players can enjoy?
Kevin: Today we will see Omaha in play money,for final testing with a release of the real money version next Friday. By the end of February we will have Sit&Gos ready. Also this week we introduced showdown in tournaments and a new improved dis-connect time bank. Also, a completely new feature that no one else has has been launched this week. It is called "remember folded cards" and can activated in the control panel... it's really a rather cool feature.
PN: ...and Poker Champs plans for the future?
Kevin: During March free-rolls will finally open again in prime time as we have improved capacity of the system in terms of more efficient software, more powerful hardware and more bandwidth to the servers in Malta. Several new features will be launched in may and June but it's too early to reveal these at the moment.
PN: Thank you for taking the time to talk to Poker News.
Poker Champs has been steadily growing since it's launch in 2004. A recent WPT satellite saw 4 players from Poker Champs qualify for the LA Classic leg of the World Poker Tour, including Poker News writer and professional poker player, Tony G, each player winning a prize package worth $11,000 and the chance to meet Gus Hansen at dinner with some poker lessons thrown in before the tournament starts.
Poker News can also exclusively reveal that Poker Champs will be offering satellites to the €10,000 EPT event in Monaco very shortly, keep checking Poker Champs website for further information about this exciting new development.
Remember to read our Poker Champs review for an in-depth look at the features of this poker room.