They Don't Want Our Charity?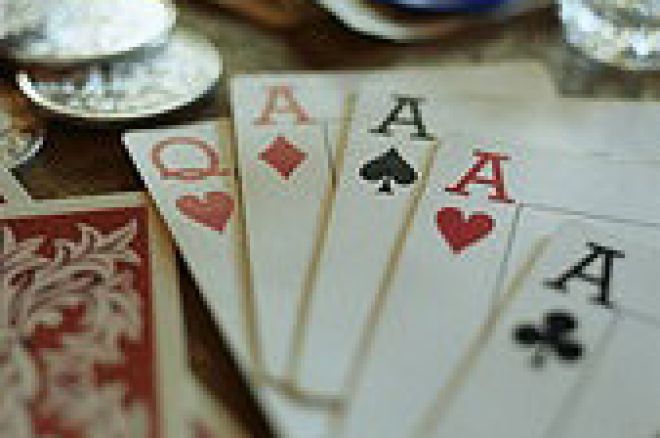 A growing trend in the world of poker today is holding poker events that benefit charities. At the forefront of this trend is "Celebrity Poker", where each celebrity chooses a charity that will benefit if they do well in the event. Many organizations and professional players have begun organizing such events. I reported on one recently, the Michael Waltrip Invitational. A large number of online poker rooms are currently holding regular tournaments to benefit the victims of the recent tsunami in the Indian Ocean.
Annie Duke, professional poker player and one of the top female players in the game, recently attempted to organize an event to benefit the Portland Public Schools, where her four children are students. Evidently, Oregon does not like money. Oregon's Attorney General's office turned down Mrs. Duke's offer, citing laws that disallow poker tournaments in Oregon. Portland Public Schools also turned down the offer because they do not sponsor games of chance. This confused Duke and fellow parents alike, because there is not any actual gambling being done, but rather donations made by many to the public school system, to be followed by a game that they all enjoy playing. Mrs. Duke was hoping to raise upwards of $25,000 for the system.
To make things even more confusing, Oregon uses a lottery system to fund their public schools, including an online component, allowing citizens to sit down at their houses and gamble online whenever they would like. In fact, the public school system in Oregon benefits to the tune of $500 million through their lottery system, but for some reason cannot accept $25,000 from a friendly poker game.
Oregon is not the only state that would likely take issue with such a tournament, nor is it the first. Many states have seen similar cases that they must rule against. The reason these charity events are ultimately illegal is that in most of the laws, there is a statement that says that a third party may not benefit from a poker tournament. It is required that any money taken is redistributed as prize money to the players. The charity is a third party that would be set to benefit from the tournament. Until laws are modified or erased, charities that could have otherwise greatly benefited from the current poker-craze, will have to find other ways in which to raise funds.
Thankfully, in this case, Oregon's state legislature will address the issue of charity poker tournaments later this month.
In the mean times, when in dealings with the law considering poker...
Good luck and good odds!