PPT day two - starting seat assignments, and chip counts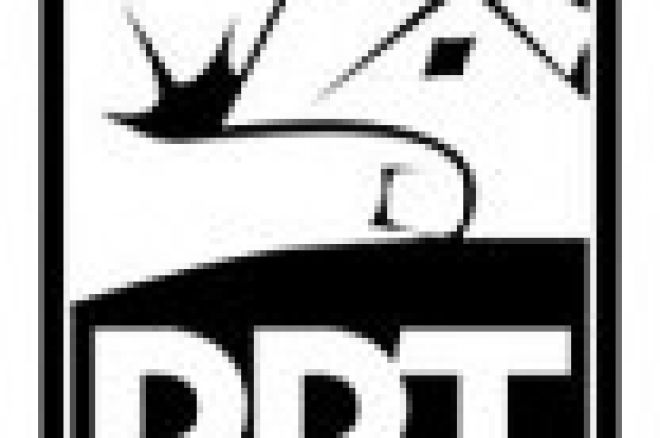 Asher Derei is the chip leader as we start day two of the PPT event at the Commerce Casino. Current WSOP champ Greg Raymer is second, and John Juanda, and Freddy Deeb have healthy stacks as well. Mimi Tran is leading for the women with 62,400 chips, and the lone married couple both still in the event are Bob & Maureen Feduniak, though both of them are pretty short stacked at the moment.
The action table would appear to be table # 2, as it has Juanda, Daniel N, Raymer, and three of the top six chip stacks seated there. Seat assignments, and official chip counts are below. One would assume tables will be balanced fairly quickly today, as some short stacks will have to gamble early. Check back for further updates.
Professional Poker Tour Event – Day Two chip counts.
Table 1
Seat 1 – Charlie Shoten 80,700 in chips
Seat 2 – Can Kim Hua 49,100
Seat 3 – Vince Burgio 32,800
Seat 4 – 'Minneapolis' Jim Meehan 53,400
Seat 5 – Tom McEvoy 12,700
Seat 6 – Joe Awada 50,000
Seat 7 – Steve Brecher 61,300
Seat 8 – John Esposito 52,400
Seat 9 – Allen Krell 29,000
Table 2
Seat 1 – John Juanda 83,000 in chips
Seat 2 – Asher Derei 126,700
Seat 3 – Daniel Negraneau 48,500
Seat 4 – Greg Raymer 100,200
Seat 5 – Mark Gregorich 30,100
Seat 6 – Billy Baxter 15,200
Seat 7 – Thor Hanser 16,100
Seat 8 – David Mosikian 41,200
Seat 9 – Allyn Jaffrey Shulman 17,700
Table 3
Seat 2 – Noli Francisco 83,300 in chips
Seat 3 – Chris Bigler 83,900
Seat 6 – Dan Alspach 27,600
Seat 7 – Jesse Jones 24,700
Seat 8 – Jim McManus 23,600
Seat 9 – Maureen Feduniak 19,000
Table 4
Seat 1 – Erick Lindgren 52,200 in chips
Seat 2 – Dennis Waterman 24,500
Seat 3 – Alfredo 'Toto' Leonidas 66,400
Seat 5 – Robert Williamson III 93,900
Seat 6 – Tony Bloom 29,700
Seat 7 – Dave Colclough 54,700
Seat 8 – Peter Costa 53,000
Seat 9 – Jose Rosenkrantz 46,900
Table 5
Seat 1 - Scott Fishman 13,500 in chips
Seat 3 – Bob Feduniak 13,800
Seat 4 – Freddy Deeb 70,800
Seat 6 – Mike Kinney 22,400
Seat 7 – Mimi Tran 62,400
Seat 9 – Andy Bloch 34,100