Rivalries Come To The Felt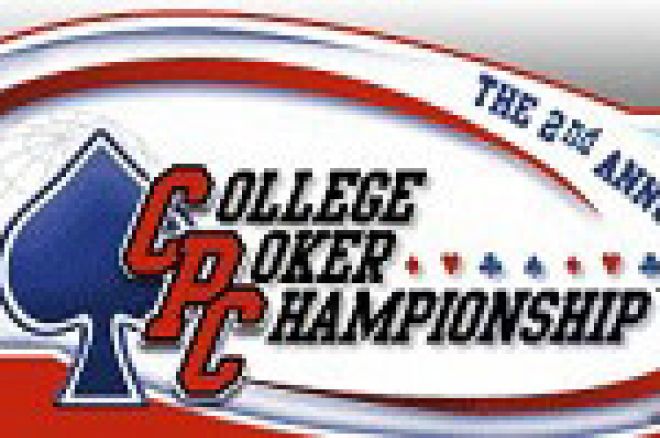 The collegiate sports rivalry is one of the things that can be counted on during any sports season. Whether it is Duke versus North Carolina on the hardwood of the basketball court or Auburn versus Alabama on the gridiron, these confrontations are legendary and etched into the history of American sports, be they professional or collegiate. These rivalries have taken the next logical step to the green felt of the poker table.
The College Poker Championship is currently in the middle of their second year after a highly successful inaugural season. The College Poker Championship tournaments are conducted online at Royal Vegas Poker.
It is a No-Limit Texas Holdem tournament that runs over eight months and thirty seven qualifying events. Points are given for the players who participate and, in the finals, the top point earners compete for various scholarship and charitable awards that are given to the champions. The rivalries of particular colleges are also brought into play by a running count of the points each school has earned.
The College Poker Championship is overseen by Tournament Director Matt Savage, the voice of the World Series of Poker, and longtime professional player and author Lou Krieger. They lend their credibility, as well as that of Royal Vegas Poker, to ensure the legitimacy of the tournament. In 2004, over $50,000 in cash scholarships and charitable contributions were handed out in the Championship Tournament, won by Grant Coombs of Washington and Lee University. The prize pool for the 2005 event is $135,000 in scholarship money, 1,950 scholarships to be awarded and $10,000 in charitable contributions.
What makes the College Poker Championships unique is that there is no money put up by the players themselves. The tournaments are freerolls conducted at Royal Vegas Poker with the prizes awarded by Royal Vegas Poker. There is a registration process that the player must go through to participate, but once completed the player can compete against the best that the collegiate poker world has to offer.
While some might debate the ethics of encouraging young people, some in fact who cannot legally enter a B&M casino yet as they have not broken the magic age of 21, to participate in this event (among other things), it cannot be faulted for giving the young college players a chance to shine at the poker table. What also cannot be denied is that the college players are being given very good awards for proving their poker skills at the table in such a competition. The College Poker Championships should be interesting to keep an eye on.